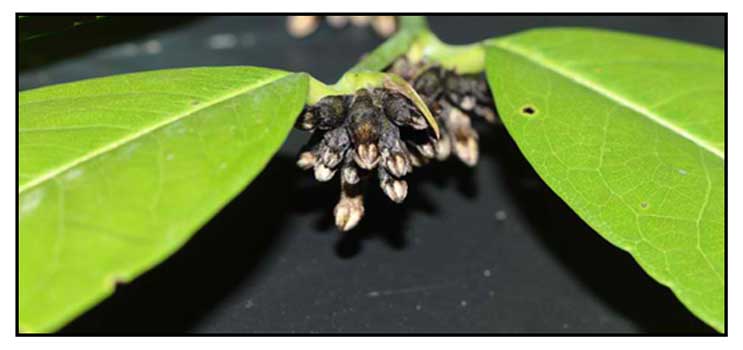 Gen info
Family Ebenaceae consists of three genera and about 500 species, the majority are native to the tropics, with only a few extending into the temperate region.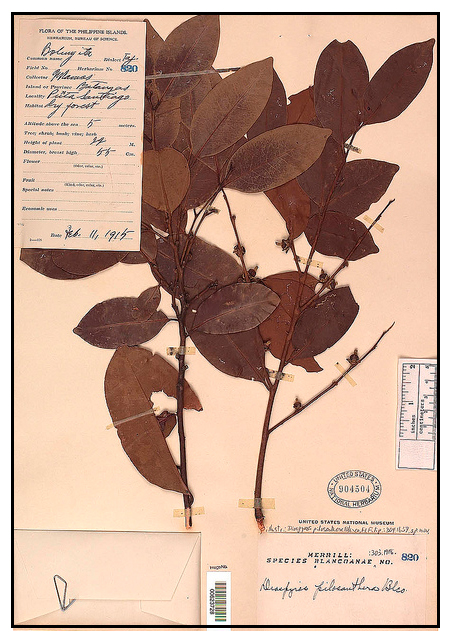 Botany
Bolongeta is a medium-sized tree growing to a height of 27 meters. Bark is blackish, cracked and fissured. Leaves are numerous, alternate, leathery, smooth when old, oblong or oblong-ovate, sometimes subelliptic, about 12 centimeters long, and 5.5 centimeters wide, with pointed tip and usually rounded base. Flower are dioecious, white, female flowers usually solitary, the male flower in axillary cymes. Fruit is a berry, subellipsoid, about 2 centimeters across, and subtended by an enlarged persistent woody calyx.
Distribution
- In primary forests at low altitudes from northern Luzon (Cagayan) to Palawan and Mindanao, in most and all islands and provinces.
- Also reported in Burma, Cambodia, Vietnam, Thailand, Malaysia, Indonesia, Borneo, and Moluccas.
- Once found all over the Philippines, as a consequence of illegal logging, it is now considered "Endangered" under DENR DAO 2007-91.

Constituents
- Phytochemical analysis yielded alkaloids, flavonoids, tannins, glycosides, triterpenes, and phenolic compounds. (see study below) (4)
Properties
- Studies have shown antidiabetic, antioxidant, and hepatoprotective properties.
Parts used
Bark.

Uses
Edibility
- Fruit reportedly edible.
Folkloric
- Moros in Jolo used a decoction of the bark for coughs.
Others
- Wood: Heartwood is black with brownish or reddish streaks, clearly separated from the wideband of sapwood which is pnk or reddish. Small trees with little or no heartwood used for posts, beams, joists, rafters, window sills, components of agricultural implements. Heartwood used for cabinetry, musical instruments, tool handles, canes, etc. (2)

Studies
• Anti-Diabetic / Antioxidant / Hepatoprotective: Study evaluated the antidiabetic, antioxidant, and hepatoprotective properties of D. pilosanthera in STZ-induced diabetic Sprague-Dawley rats. In in-vivo antidiabetic and antioxidant study, a 1000 mg/kg extract was most effective, comparable to glibenclamide in blood sugar lowering capacity. The same extract dose showed significant hepatoprotectie activity comparable with silymarin, as evidenced by marked obviation of increases in ALT, AST, and ALP while averting significant decreases in reduced glutathione and catalase enzyme levels. Stability of the extract was shown to be time- and temperature-dependent. The presence of rutin could be responsible for the pharmacologic properties. (see constituents above) (4) (5)
• Antioxidant / Hepatoprotective in DENA Induced Toxicity: Study showed an ethanolic extract of D. pilosanthera to possess good anitioxidant activity and hepatoprotective activity in DENA-induced liver toxicity. (5)
Availability
Wild-crafted.