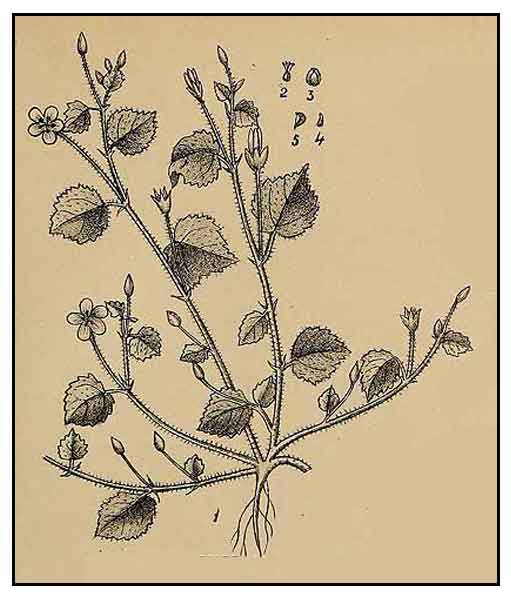 Botany
Igat-igat is a trailing, herbaceous plant, with stems growing up to 60 centimeters in length. Plant is covered with scattered, stellate hairs or is nearly smooth. Leaves are orbicular-ovate, and 2 to 7 centimeters long, with pointed tip, prominently heart-shaped base, and margins that are coarsely toothed; and sometimes obscurely lobed. Peduncles are solitary, elongated, and borne at the axils of the leaves. Calyx is green, about 5 millimeters long, with triangular, pointed segments. Corolla is yellow, about 7 millimeters in diameter. Fruit is a capsule consisting of 5 carpels, each 2-awned at the apex, the awns being slender and nearly as long as the carpels.
Distribution
- In dry thickets, along trails, etc., at low altitudes in La Union, Pangasinan, Bataan, Rizal, and Laguna Provinces and Manila, in Luzon.
- Also occurs in India to Malaya.

Parts used
Whole plant.

Uses
Folkloric
- Entire plant or leaf decoction used as specific for gonorrhea.

Studies
• No studies found.

Availability
Wild-crafted.