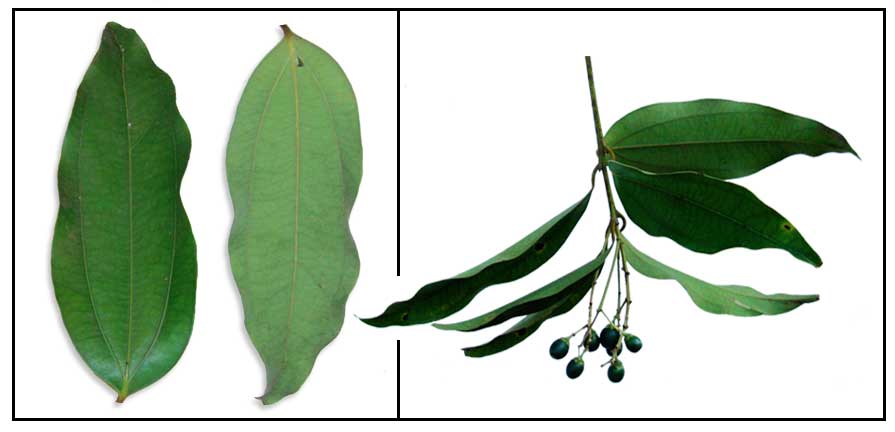 Gen info
- Cinnanomum is one of the oldest herbal medicines known, mentioned in China medicinal texts as far back as 4,000 years ago and used medicinally in Egypt around 500 BC.
- It belongs to the Lauraceae family, which contains about 45 genera and 2000-2500 species.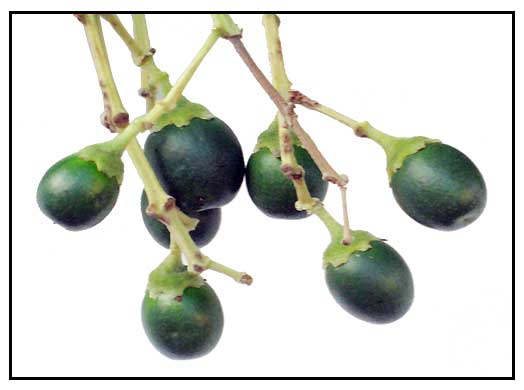 Botany
Kaliñgag is a small tree, 6 to 10 meters high. Bark is thick and aromatic. The leaves are opposite or sub-opposite, smooth, pale green, subglaucous beneath, shining above, ovate- oblong to to broadly lanceolate, occasionally subelliptic, 8 to 20 centimeters long, 4 to 6 centimeters wide, pointed at both ends, borne upon petioles 5 to 15 millimeters long. Blade is 3-plinerved. Inflorescence is erect, growing from the uppermost leaf axils, about 10 centimeters long. Calyx is canescent and turbinate. Petals are smooth and scarcely exerted. Fruit is smooth, narrowly ellipsoid, about 2 centimeters long,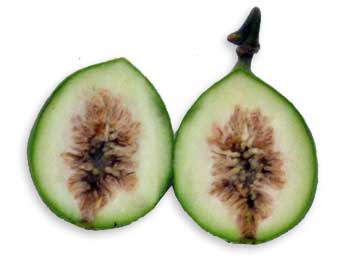 surrounded to the middle by a
persistent calyx.

Distribution
- Found only in the Philippines, from the Babuyan Islands and northern Luzon to Mindanao.
- In forests, at low and medium altitudes, sometimes to 2000 meters.
- In the 1998 IUCN Red List of Threatened Species, listed as "vulnerable."


Properties
- Diaphoretic, parasiticide, antispasmodic, aphrodisiac, analgesic, diuretic.
- Bark is carminative, stimulant, astringent, aromatic, antiseptic, antifungal, antiviral, and rubifacient.
- Cinnamaldehyde possesses analgesic, antifungal, and antidiarrheal effects. The essential oils from the bark are active against Aspergillus parasiticus growth. (Professional Guide to Complementary & Alternative Therapies)
- Studies have shown antibacterial, antifungal, fumigant, analgesic properties. Constituents
- The medicinal element is the oil extracted from the bark, especially from young trees, and the leaf.
- Study has yielded essential oil, oleoresin, and resin.
- Cinnamaldehyde is the essential oil that accounts for 65% to 80% of the herb.
- One study of the bark reported the oil to be almost entirely safrol, remarkable in that most oil from other Cinnamomum species contain only small amount of safrol and large percentages of cinnamic aldehyde.
- Crude methanol extract of plant yielded saponins, condensed tannins, an unsaturated lactone ring and leucoanthocyanins. (see study below) (1)
- Study of crude methanolic extract of leaves for secondary metabolites yielded flavonoids, tannins, terpenoids, and saponins. (10)

Parts used
Bark, leaves.

Uses
Edibility / Culinary
- A popular spice and flavoring agent.
- With its strong sassafras odor and taste, used as an ingredient of root beers.
Folkloric
- Decoction or infusion of the bark used for loss of appetite, bloating, vomiting, flatulence, toothache, headaches, rheumatism, dysentery, to help expel flatus and to facilitate menses; colds, fevers, sinus infections and bronchitis.
- In

Laguna, Philippines

, decoction of leaves used for cough, nausea, vomiting, and hypertension. (

7

)
- In Agusan del Sur, used for abdominal discomfort and stomachaches. (

8

)
- Bark chewed for stomach troubles; also used in tuberculosis.
- According to Father Zlzina, the bark taken internally helps digestion; also for flatulence and as expectorant.
- Decoction of leaves also used for expelling gas.
- Used for diarrhea, menorrhagia, dysmenorrhea.
- Paste prepared from the bark is applied locally for neuralgic pains and severe headaches.
- Candida and other yeast infections.
- Used for treatment of scabies and lice.
- In Ayurveda, cinnamomum is used for diabetes, indigestion, and colds.
Preparation
- Decoction: - One heaping teaspoon of powdered bark to a cup of boiling water; or, 0.5 to 1 g of bark to 7 oz of boiling water fir 5-10 minutes, then steep.
- Tincture: Moisten 200 parts of cinnamon bark evenly with ethanol and percolate to produce 1,000 parts of tincture. Use 3-4 cc three times daily.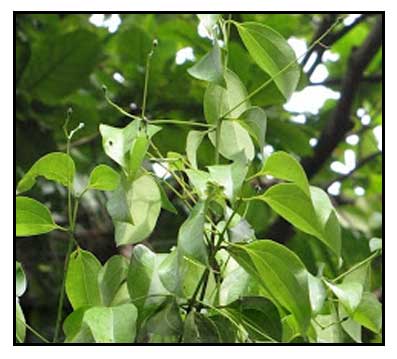 Studies
• Cinnamomum mercadoi / Phytochemicals / Antimicrobial / Toxicity Testing: Phytochemical screening of crude methanol extract yielded saponins, condensed tannins, an unsaturated lactone ring and leucoanthocyanins. Mean lethal dose (LD50) of the extract in male mice is 5.2723 ± 0.2218 g/kg. (

1

)
• Analgesic: Study evaluated the analgesic activity of crude methanolic extract using the plantar test (Hargreaves method). Results showed strong protection (84%) against writhing at 500 mg/kg and 1000 mg/kg. The analgesic activity was comparable to aspirin. (

1

)
• Antimicrobial: In a study for antimicrobial activity, the crude extract showed moderate activity with against Staphylococcus aureus and strong antifungal activity against Microsporum canis. Cinnamic aldehyde was identified as the active fungitoxic constituent of cinnamon bark oil. (

1

)
• Antimicrobial / Bark Essential Oil: Essential oil of Cinnamomum mercadoi extracted by hydrodistillation was evaluated for antimicrobial activity. Results showed the Philippine cinnamon bark oil was highly effective against Staphylococcus aureus, Candida albicans and Fusarium moniliforme and moderately effective against E. coli. S. aureus from wound pathogens was highly susceptible while urine E. coli showed moderate susceptibility. (

3

)
• Fumigant / Oil: Study evaluated Cinnamomum mercadoi for potential fumigant activity against bean weevil, Callosobruchus chinensis. Extracts of C. mercadoi caused 57, 80, 90, 87, and 100% mortality of adult C. chinensis after 24 hours, when exposed to 10, 20, 30, 40, and 50 mg of extracted oil, respectively. (

5

)
• Antidiarrheal / Bark: Study evaluated the antidiarrheal activity of methanolic extracts of leaves and bark of Cinnamomum mercadoi using castor-oil induced diarrhea and gastrointestinal transit of charcoal meal in albino mice. In castor oil-induced diarrhea, the bark extract exhibited pronounced reduction of diarrheal feces by 78.1 % at oral dose 500 mg//kbw, comparable to standard drug loperamide (3mg.kg). The bark extract significantly reduced normal gastrointestinal transit. Leaf extract showed no activity. (

6

)
• Antimicrobial / Antioxidant / Leaf and Bark: Study evaluated leaf and bark methanolic extracts of C. mercadoi for antioxidant and antibacterial properties. The bark extract showed lower IC50 (12.7 ± 0.2 µg/mL) for DPPH radical scavenging activity than the leaf extract (91.7 ± 15.7 µg/mL). The bark extract also showed higher phenolic content (1331 mg GA/g) compared to the leaf extract (216 ±7 mg GA/g). The bark extract showed antibacterial activity against gram-positive bacterial (Bacillus subtilis and Staphylococcus aureus). (

9

)
• Secondary Metabolites / Cytotoxicity on Brine Shrimp Lethality / Leaves: Study of crude methanolic extract of leaves for secondary metabolites yielded flavonoids, tannins, terpenoids, and saponins. The extract showed cytotoxic effects against the nauplii with 73.3% mortality rate at 100 ppt (T1) and 50% mortality at 80 ppt (T2-LC50). (

10

)
• Antioxidant / Total Phenolics / Leaves: In a study of decoctions and ethanol leaf extracts of five Philippine medicinal plants for antioxidant potential, C. mercadoi EE yielded the highest total phenolics (570.58 mg GAE), which correlated well with its strong radical scavenging activity (91.97% at 500 ppm) against DPPH and high antioxidant capacities (149.91 AAE, 209.98 BHTE). Results suggest potential for use as natural antioxidant. (

11

)

Availability
Wild-crafted.