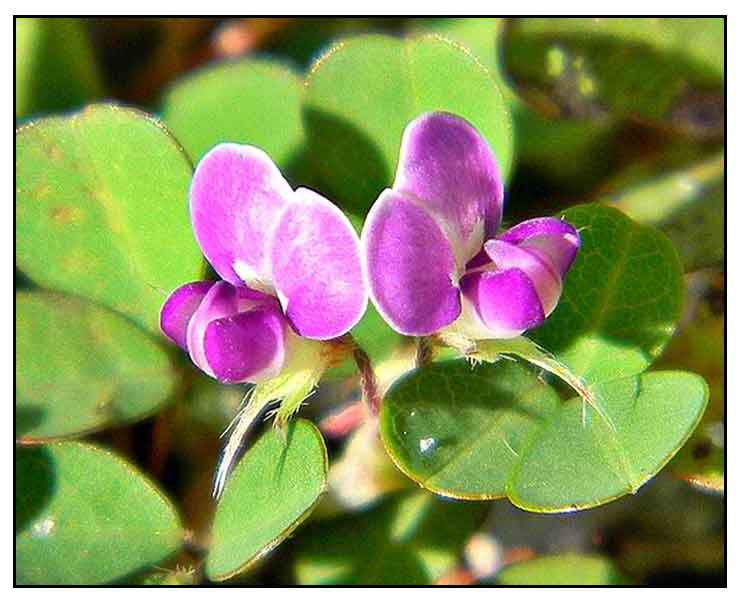 Botany
Kaliskis-daga is a slender, prostrate and branched plant, somewhat hairy herb. Stems are 10 to 30 centimeters long. Leaves are small and 3-foliate. Leaflets are oblong-elliptic to obovate and 7 to 15 millimeters long. The flowers are purplish, about 6 millimeters long, axillary, solitary or 2 to 3 together, with slender pedicels about 1 centimeter long. Pods are 5 to 12 millimeters long, with 2 to 6 joints.
Distribution
Found in open, grassy places, in and about towns, throughout the Philippines.
Constituents
- Roots considered carminative, tonic, diuretic and anti-bilious.
- Leaves considered galactagogue.
Properties
Roots considered carminative, tonic, diuretic and anti-bilious.
Leaves considered galactagogue.

Parts used
Roots, bark, leaves, seeds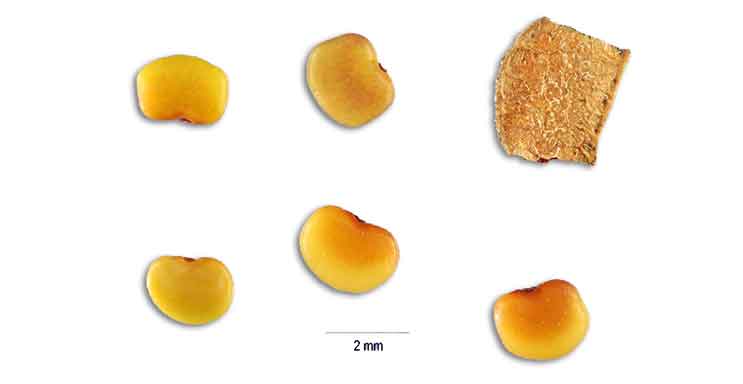 Uses
Edibility
In Burma, leaves reportedly eaten as vegetable.
Folkloric
- Leaves used in children for diarrhea, dysentery, indigestion and also for convulsions.
- Leaves used as a galactagogue.
- Roots used for asthma and coughs.
- Leaf paste or fresh leaves used for skin eruptions, wounds and abscesses.
- Malays drink the root decoction for stomachaches.
- Paste of the bruised leaves mixed with kamala applied to indolent sores and itches.
- Plant used for fever with catarrh.
- In Haiti, tea decoction used for rheumatism.
- In India, leaves used for dysentery and diarrhea. Fresh leaves are applied to wounds and abscesses that are healing with difficulty. Paste applied to sores an itch. Plant juice used as laxative. (10) Used in malaria and bone fracture. (17) Used by the Bhils and subtribes for high: applied as leaf paste on the forehead. (21)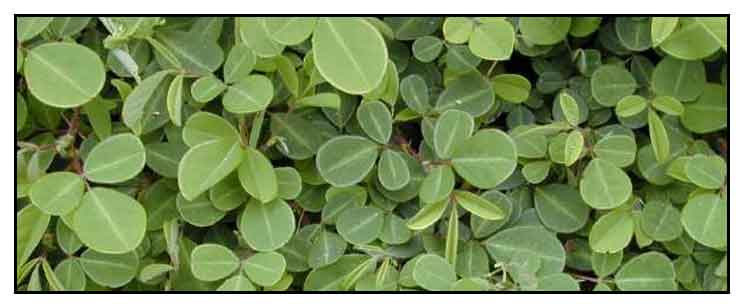 Studies
• Analgesic / Antiinflammatory: Results of a study of the methanol extract of Desmodium triflorum on animal models of acetic acid-induced writhing response and formalin test suggested that MDT possessed analgesic and anti-inflammatory effects possibly through increased glutathione reductase activities in the liver and nitric oxide level via regulation of interleukin-1beta production and level of tumor necrosis factor in inflamed tissues. (1) Ethyl acetate ad methanol extracts showed significant antinociceptive activity attributed to analgesic principles acting with the prostaglandin pathways. In carrageenan-induced paw edema assay, anti-inflammatory activity was attributed to inhibition of the enzyme cyclooxygenase leading to inhibition of prostaglandin synthesis. (18)
• Stachydrine / Pyrrolidine Alkaloids: / Soviet studies have shown stachydrine slows the the heart rate in frogs by 20%. Stachydrine is present in DT whose total alkaloid mixture produces antispasmodic, sympathicomimetic, CNS stimulant and curarimimetic activities. (3)
• Antioxidant: Study showed D. triflorum to be a potent antioxidant medicinal plant, probably attributable to its polyphenolic compounds. Among the fractions, EA was the most active in scavenging DPPH and TEAC radicals. (4)
• Anti-Ulcer: Study of anti-ulcer activity of D. triflorum leaf extracts on ethanol- and pylorus-ligation induced ulcer models in albino rats showed significant inhibition of gastric lesions, a significant reduction in free acidity and ulcer index. The hydroalcoholic extract was found to possess antiulcerogenic as well as ulcer healing properties which may be due to its antisecretory activity. (7)
• Antihelmintic / Leaves and Roots: Study of leaves and roots for anthelmintic activity on adult earthworm Pheretima posthuma showed all test extracts to exhibit dose-dependent anthelmintic activity. (10)
• Silver Nanoparticles / Antimicrobial: Study reports a single-step environmental friendly biosynthesis of silver nanoparticles from Desmodium triflorum. The Ag nanoparticles presented good antimicrobial activity against common pathogens. (11)
• Antinociceptive / Cold Water Extract: Study of cold water extract showed marked antinociceptive activity when evaluated in the hot plate test but not in the tail flick method. Activity was dose-dependent, with a rapid but short duration of action. The results was mediated by supraspinal mechanisms, possibly via alkaloids and flavanoids. (12)
• Anticonvulsant / Antioxidant: Study evaluated ethanolic and aqueous extract of D. triflorum for anticonvulsant activity. Results showed anticonvulsant and antioxidant activity. The extracts were through to affect both GABA-ergic and glutaminergic systems. Possibly, alkaloids, flavonoids, tannins, and saponins may contribute to the anticonvulsant activity. (13) Pretreatment with aqueous extract showed significant inhibition of lipid peroxidation and increased glutathione level in mice brain tissues. Results showed D. triflorum possesses significant dose dependent anticonvulsant activity. (16) Study evaluated an ethanolic extract for anticonvulsant activity in PTZ, INH and MES animal models. Pretreatment with EEDT showed significant dose dependent anticonvulsant activity with significant inhibition of lipid peroxidation and increase of reduced glutathione level in mice brain tissue. (19)
• Antibacterial: The methanolic extracts of Desmodium triflorum showed antimicrobial activity against human pathogenic test microorganisms (Bacillus pumilus, B. subtilis, E. coli, Pseudomonas aeruginosa). Phytochemical screening yielded steroids, terpenoids, and flavonoids. (14)
• Wound Healing / Antioxidant: Study evaluated the wound healing potential of an ethanolic extract of leaves in excision wound and dead space wound models in rats. Results showed good wound healing activity in parameters of wound contraction, hydroxyproline content, and histological increase in fibroblast cells, collagen fibers, and blood vessels formation. (20)

Availability
Wild-crafted.