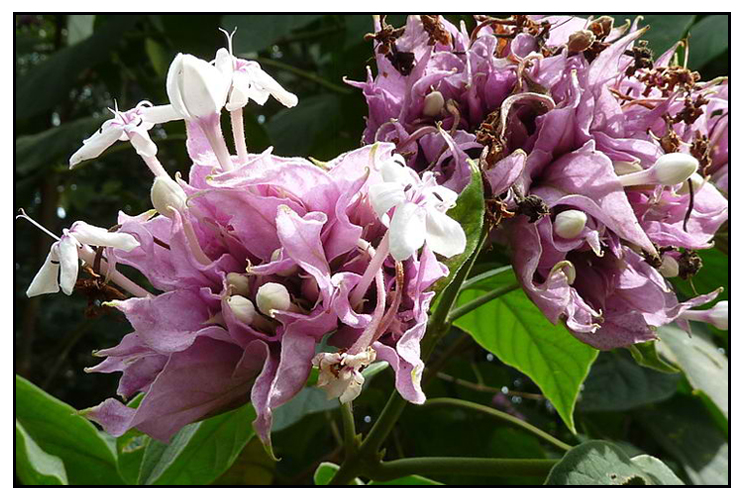 Botany
Kasopangil-na-puti is a small, hairy shrub growing 1 to 4 meters in height. Branchlets are 4-angled and purplish. Leaves are broadly ovate, up to 26 centimeters long, and 19 centimeters wide, with pointed tip and rounded or somewhat heart-shaped base; the margins entire or with broad teeth. Panicles are terminal, compact, and covered with numerous, large, purple, broad, ovate bracts at the base and oblong to lanceolate ones at the top. Calyx tube is hairy, with five very slender and pointed lobes. Corolla is white, hairy, and about 4 centimeters long, with oblong lobes and a very slender tube.
Distribution
- Found in secondary forests and thickets at low altitudes in Nueva Viscaya, Rizal, and Quezon Provinces in Luzon; and in Mindoro, Sibuyan, and Panay.
- Also found in Ceram, Amboina, and Saparua.

Parts used
Leaves

Uses
Folkloric
- Decoction or poultice of eaves applied externally for the treatment of carbuncles.
Studies
• No studies found.

Availability
Wild-crafted.