Botany
Lanting-haba is a perennial, scape-bearing, low herb, varying considerably in size. Rootstock is tapering. Leaves, which arise from the roots, are wooly, lanceolate, 15 to 21 centimeters long, 2 to 3 centimeters wide, with entire or toothed margins. Scape is as long as the leaf, deeply furrowed. Spikes are ovoid, subglobose, or cylindric, 1 to 7.5 centimeters long. Sepals are usually ciliate. Corolla is smooth. Capsule is 2-celled and the cells 1- to 2-seeded.
Distribution
- Found only in Pauai, Benguet Subprovince in Luzon, in gardens at al altitude of about 2,200 meters.
- Introduced; of European or Asiatic origin.
- Now widely distributed in most temperate and subtemperate regions.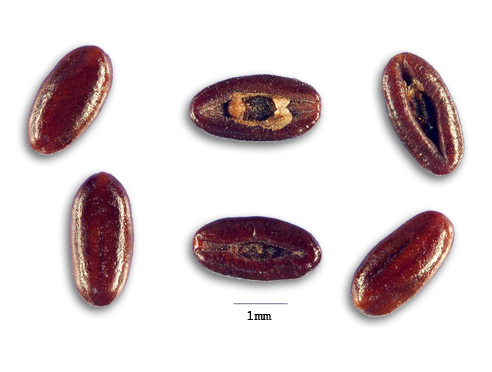 Constituents
- The leaves, roots and seeds yield a glucoside, aucubin, together with the enzymes, invertin and emulsin.
- Phytochemical screening yielded coumarins, flavonoids and terpenes.
- Constituent study yielded mucilage, polysaccharides, tannins, iridoid glycosides including aucubin and its precursor catalpol, silicic acid, phenolic carboxylic acids (protocatechuic acid), flavonoids (apigenin, luteolin, minerals (zinc, potassium) and saponin.
- Crude extract of leaves yielded steroids, alkaloids, flavonoids, saponins, glycosides, phenols, tannins, and terpenoids compounds. (17)

Properties
- Seeds considered purgative and hemostatic.
- Leaves considered diuretic and astringent.
- Considered anti-inflammatory, anti-asthma, antioxidant.
- Studies have shown antioxidant, antitussive, antigenotoxic, antimitotic, bacteriostatic, bactericidal, anti-inflammatory, wound healing properties.

s Parts used
Leaves, seeds.

Uses
Folkloric
- Leaves are edible, raw or cooked.
- Young leaves are less fibrous and less bitter.
- Seeds are cooked; can be ground into a powder and added to flours in making bread. (14)
Folkloric
- Leaves used on wounds, inflamed surfaces and sores.
- Seeds, with sugar, is a drastic purgative; also, acts as a hemostatic.
- In Africa, leaves used to treat wounds, insect stings, sunburn, skin disease, eye irritation and inflammation of the mouth and throat. Infusion used as detoxifier and taken for treat colds, asthma, emphysema, urinary bladder stones, gastric ulcers. Infusion of dried seeds used as soothing eye lotion, taken for diarrhea and dysentery, and for intestinal worms in children.
- In Mauritius, alcohol tincture of mashed leaves applied to toothaches associated with caries. Crushed leaves used as poultice on wounds to stop bleeding. Leaf decoction or infusion used to wash infected eyes. - Decoction of whole plant used for nausea, for mouth wash for aphthae, and for body wash to treat rheumatic pains.
- In Nigeria, whole plant and seeds used to treat intestinal problems such as gastritis and enteritis.
- In Ethiopia, leaves used for wound healing. (17) Roots used as taenicidal and to treat fertility problems.
Others
- Fodder: Elsewhere, sometimes grown as fodder crop, and considered of better quality than Plantago major. (Also see study below 13)
- Fiber: Leaves yield a good fiber. (14)
- Mucilage: Seed coat yields a mucilage used as fabric stiffener. (14)
- Dye: Plant yields a gold and brown dyes. (14)

Studies
• Antitussive: Study evaluated ethanolic extracts of chopped, dried plant for antitussive effect in guinea pigs. P lanceolata extracts showed significant reduction in cough numbers. The antitussive effects of aqueous and macerated extracts were not significantly different with that of codeine. (1)
• Anti-Mitotic / Anti-Genotoxic: Study showed the aqueous leaf extracts of Plantago lanceolata on Allium cepa root tip meristems treated with hydrogen peroxide have anti-mitotic and anti-genotoxic effects. (3)
• Bacteriostatic / Bactericidal: Bacteriostatic and bactericidal activity show in vitro study of cold aqueous extract attributed to the aglycone, aucubigenin. Since the activity is destroyed by heat, cold macerate form is used as rinse, gargle or cataplasm for antibacterial action.
• Anti-Inflammatory: Study showed Pinus sylvestris and Plantago lanceolata extracts inhibited NO production in a concentration-dependent manner. Results suggest the anti-inflammatory may reflect decreased NO production, possibly due to inhibitory effects on iNOS gene expression or to NO-scavenging activity. (7)
• Phenylethanoids / Arachidonic Acid Inhibition: Study yielded five phenylethanoids - acteoside, cistanoside F, lavandulifolioside, plantamajoside and isoacteoside. Acteoside, the major phenylethanoid, showed inhibitory effects on arachidonic acid-induced mouse ear edema. (8)
• Allergens: Fractionation of plantain pollen extracts showed a spread of allergenic activity. At least 16 different antigens were detected in plantain pollen and six may be allergenic. IgE-binding components were widely distributed in plantain plants and not confined to the pollen. (9)
• Potential in Collagenase-Induced Tendonitis: Histopathological study evaluated P. lanceolata ointment as topical treatment of collagenase-induced tendonitis in rats. Results showed significant proliferation of endotendon, earlier disappearance of adipose, inflammatory cells and tendon lobulation, and faster collagen fiber rearrangement. (11) Study evaluated the healing potential of water-soluble extract of P. lanceolata as a topical ointment on experimental collagenase-induced tendinitis in burros. Results concluded the ointment was effective in promoting the healing process of the tendon. (21)
• Potentia l as Pasture Species: Supplementation of ruminant diets with Plantago seed husks have been shown to increase the ratio of propionic acid and acetic acid; early studies have suggested plaintain herbage may have a similar effect. Presence of antimicrobial compounds that may affect rumen fermentation may have implications for rumen efficiency, mineral composition, bloat and animal health. (12)
• Antibacterial / Induced UTI: Study evaluated the antibacterial activity of an alcoholic extract of Pl lanceolata leaves in vitro and in vivo by inducing urinary tract infection in fats with S. saprophyticus isolated from humans and animals (cows and sheep). Results showed significant inhibition of growth in vitro. Histopathological studies showed decreased pathological signs in bladder and kidney, decreased renal congestion blood vessels and few inflammatory cells in the bladder. (13)
• Anti-Inflammatory / Acetaminophen Induced Liver Injury / Leaves: Study evaluated the anti-inflammatory property of P
• Toxicity Study / 14-Day Oral Dose / Leaves: Study evaluated the oral toxicity of plantain leaf extract- containing syrup. The syrup was found stable and non-toxic in 14-day repeat toxicity testing in rats. (16)
• Antimicrobial / Leaves: Crude leaf extracts, the isolated compound PL-5, and n-hexane extracted oil were active against all test bacteria viz., gram-negative E. coli and S. typhi; gram-positive S. aureus, Strep agalactiae, and two fungal species, Aspergillus niger and Fusarium solani. (17)
• Wound Healing / Anti-Inflammatory: Study evaluated the wound healing and anti-inflammatory effects of aqueous and methanol extract of P. lanceolata in in vivo excision and incision wound models in rats and mice. Aqueous extract showed significant wound healing activity with 49.09% tensile strength value in the linear incision wound model and 85.08% contraction in circular excision wound model. Both extracts showed significant and moderate anti-inflammatory activity at 200 mg/kg dose. Extracts exerted antiphlogistic effect on carrageenan-induced edema. (18)
• Antibacterial on Enteropathogenic E. coli / Tannins: Study evaluated the effect of extracts of dried leaves and fruits of P. lanceolata on the growth and pathogenesis of enteropathogenic E. coli. The extracted and purified tannins from Plantago lanceolata at concentration of 150 mg/ml showed high antibacterial activity in vitro and in vivo. (19)
• Antioxidant Polysaccharides / Leaves: Study evaluated the chemical composition and antioxidant activity of polysaccharides from three Bulgarian species of Plantago genus viz., Plantago major, P. lanceolata, and P. media. Crude polysaccharides from fresh leaves was between 0.64% and 2.79%. P. lanceolata WEPs (water extractable polysaccharides) had the most pronounced ferric reducing power (137.83 µM TE/5 mg Ps, correlating with the highest value of galacturonic acid (70.58%) among all isolated polysaccharides. (20)
Availability
Wild-crafted.
Extracts, tinctures, seeds in the cybermarket.