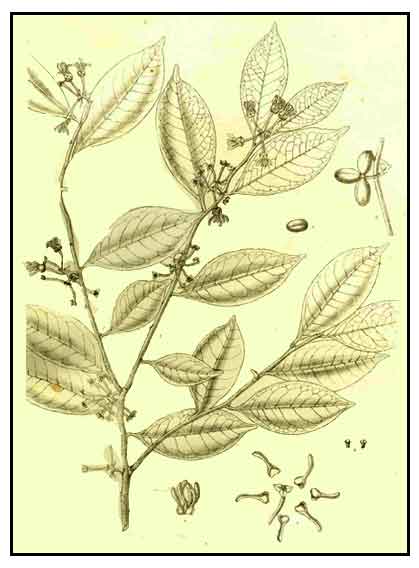 Gen info
The genus Artabotrys of the family Annonaceae is a genus composed of about one hundred species.
Botany
Susong-kalabau is a large, rambling and woody climber with hooked shaped inflorescences. Leaves are simple, alternate, leathery, shining, smooth, oblong, 5 to 12 centimeters long, with very short petioles. Flowers are clustered at the forked ends of the main stalk, with a thick calyx which is united at the base, with oval-shaped segments. Petals are narrowly linear, 2 centimeters long. Fruit are glossy green, with carpels connected by short stalks to the center of the fruit. Each fruit (carpel) contains a single seed.
Distribution
- In dry thickets and second-growth forests at low altitudes in the Zambales, Bataan, Rizal, Laguna and Quezon provinces in Luzon; and in Polilo, Mindoro, Palawan, Mindanao, and Basilan.
- Also occurs in India through Malaya to the Moluccas.

Parts utilized
Bark, roots, leaves.
Constituents
• Bark tests indicate strong alkaloid concentrations.
• Two alkaloids have been isolated from the bark of the stems and roots: a phenolic alkaloid, suaveoline and a non-phenolic bitter alkaloid, artabotrine.
• Study suggested the presence of a catecholic aporphine, a class of alkaloid reported for the first time in the family Annonaceae.
- Yields a benzylisoquinoline alkaloids: isocorydine, C20H23NO4, with sedating and calcium channel blocking functions.
Properties
Considered emmenagogue.

Uses
Folkloric
• Decoction of bark and roots used as emmenagogue, and for women after parturition.
• Aromatic infusion of leaves used against cholera.
• Decoction of leaves also used for cholera.
• In Java decoction of leaves also used for cholera.
• Like A. odoratissimus, in large doses may cause hemorrhages and abortion.
Studies
• Alkaloid / Bark of Stem and Root: Microchemical tests proved the alkaloid is located in the bark of stem and root and is lacking in the wood and leaf. It is relatively more abundant in the cortical parenchyma and i the root.


Availability
Wild-crafted.