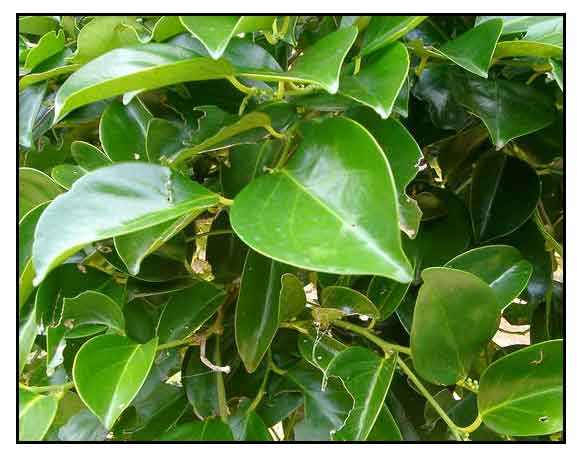 Botany
Taiñgang-babui is a small, erect tree with long, slender branches. Leaves are few, alternate, leathery, smooth, shining, paler beneath, broadly ovate or subelliptic, 18 centimeters long or less, about 9 centimeters wide, rounded at both ends or broadly obtuse at the base. Inflorescence is axillary, cymosely short-branched, scarcely longer than the petioles. Flowers are pale white, with small calyx and columnar, and are borne on inflorescences at the axil of the leaves. Fruit is nutlike, smooth, purplish-black, ellipsoid, 3 to 4 centimeters long, with a black fibrous husk surrounding a fairly hard, white kernel.
Distribution
- Common in primary forests at low and medium altitudes, ascending to 750 meters, in the Batan Islands and all the provinces in Luzon.
- Also reported in Taiwan, Borneo, Indonesia, Celebes and Moluccas..
Constituents
- Study of leaves, branch, stem and root bark yielded a new secoiridoid glycoside, gonocaryoside E.

Uses
Folkloric
Plant used as a cure for stomach troubles.
Others
- Lumber: Wood used for indoor construction.

Studies
• Secoiridoid Glycosides: Study of leaves, branch, stem and root bark of Gonocaryum calleryanum isolated a new secoiridoid glycoside, gonocaryoside E, together with 14 known compounds. (1)
• Secoiridoid and Flavonoid Glycosides: Study of leaves of Gonocaryum calleryanum yielded four new secoiridoid glycosides and a new flavonoid glycoside, apigenin 7-O-β-apiofuranosyl (1 → 6)-β-d-glucopyranoside, along with six known flavonoids and flavonoid glycosides, apigenin, apigenin-5,7-dimethyl ether, apigenin trimethyl ether, apigenin 7-O-glucoside, apigenin 7-O-neohesperidoside, and vitexin. (4)

Availability
Wild-crafted.