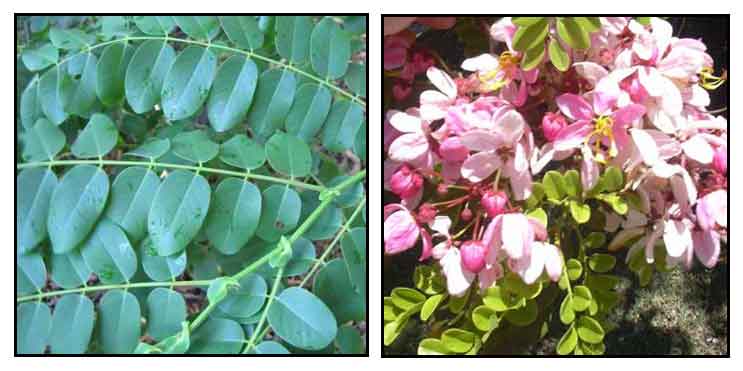 Botany
Cassia javanica is a medium-sized tree growing up to 15 meters tall, with a spreading crown. Leaves are alternate and pinnately compound. Leaflets are 5 centimeters long, obtuse, and smooth on the upper surface, with short, fine hairs below. Flowers are light to dark pink. Fruit is an elongated pod, woody, brownish-black, up to 30 centimeters long and 2 centimeters wide.
Cassia nodosa is very similar to Cassia javanica, differing mostly from the latter in the absence of spines on the trunk and branches.
Distribution
- Introduced.
- Cultivated as ornamental tree.
- Native to tropical regions of Asia.
- Distributed naturally from India to Malaysia, Indonesia, and China.
Constituents
- Leaves reported to yield secondary metabolites: flavones, sterols, hydrocarbons, anthraquinone, glycosides.
- Seeds yield chrysophanol, physcion, two new anthroquinone 1, 5 dihydroxy- 4, 7 dimethoxy, 2 methyl antroquinone 3-O-α-L (-) rhamnopyranoside and 1, 3, 6, 7, 8- pentahydroxy-4- methoxy-2-methyl anthraquinone, and chrysophanol and physcion.
- Root bark yields quercetin and 2 new leucoanthocyanins, leucocyanidin-3-O-α-L-rhamnopyran- oside and leucocyanidin-3-O-α-L-(-) rhamnopyranoside.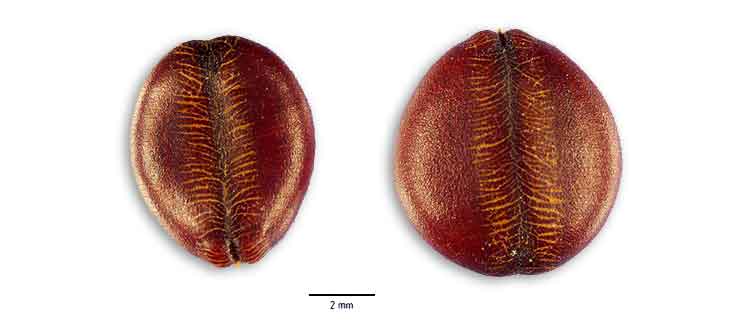 Properties
- Considered purgative
- Antidiabetic, antioxidant, antimicrobial.

Parts used
Pods, leaves, flowers.

Uses
Folkloric
- No recorded folkloric medicinal use in the Philippines.
- In India, pods used as purgative.
- Pods used as substitute for Cassia fistula.
- In Chinese medicine, herb used to reduce fever, regulate chi and lubricate the intestine. Also used to treat gastric pain, cold, malaria, measles, chicken pox and constipation.
- Ripe pods used as traditional laxative throughout the Malesian area. In Thailand, bark and seeds used for fever. (5)
Others
- Industrial gum: Seeds can be used as source of industrial gum. (3)

Studies
• Hypoglycemic: Study evaluated the hypoglycemic effect of C. javanica leaves on normal and streptozotocin-induced diabetic rats. Unlike acute, subacute treatment showed highly significant reduction of blood glucose (37.62%) of diabetic rats in 10 days, compared to standard drug (63.51%). Preclinically, results suggest C. javanica can be an effective hypoglycemic agent.(2)
• Herpes Simplex Virus Inhibition: ent-Epiafzelechi-(4aR8)-epiafzelechin extracted from C. javanica exhibited various modes of action in suppressing HSV-2 replication, prevented HSV-2 from penetrating the cell and interfered with replication at the late stage of its life cycle. (4)
• Antimicrobial: C. javanica subsp. nodosa flower and leaf extracts showed moderate activity against P. aeruginosa and S. epidermis. (3)
Availability
Wild-crafted.