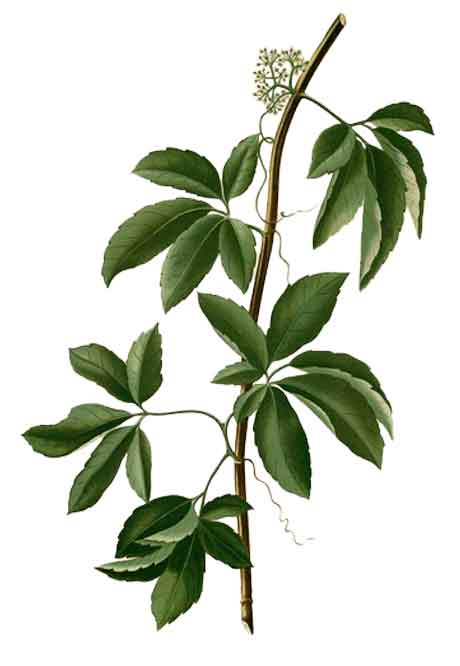 Gen info
- Terastigma is a genus of plant in the grape family, Vitaceae.
- Species are found in subtropical and tropical regions of Asia, Malaysia, and Australia. (3)
Botany
Ayo is a woody vine growing to a length of 10 meters. Stems are somewhat compressed, woody, rough, and 1 to 2.5 centimeters in diameter. Leaves are usually 3 to 5, but sometimes 7 leaflets. Leaflets are elliptic-oblong, 5 to 12 centimeters long, coarsely toothed, smooth and shining. Flowers are pale green, faintly fragrant, numerous, umbellately disposed on the ultimate branches. Fruit is smooth, brownish, rounded, fleshy, and about 1.5 centimeters in diameter.
Distribution
- In thickets at low and medium altitudes in Cagayan, Apayao, Abra, Lepanto, La Union, Nueva Viscaya, Bataan, Bulacan, Rizal, Laguna, and Quezon Provinces in Luzon; and in Mindoro and Panay.
- Also occurs in Indo-China.

Uses
Edibility
- Pulp of the fruit is green, sour but edible; suitable for making preserves.
- Fruit and leaves used as condiment.
- Leaves, agreeably sour, cooked with other foods for flavoring.
Folkloric
- Decoction of plant used as a powerful diuretic.
- Externally, lotion made from the plant used for scabies. (4)
Others
- Rope: Vine sometimes used to produce a rope, albeit, of poor quality.
Studies
• Antimicrobial / Cytotoxicity: Based on in vitro bioassay, T. harmandii plant extract performed more efficiently against Escherichia coli and Staphylococcus aureus as compared to Salmonella typhimurium. No significant difference on cytotoxicity was noted on different concentrations except on the 12th hour of observation. (2)

Availability
Wild-crafted.