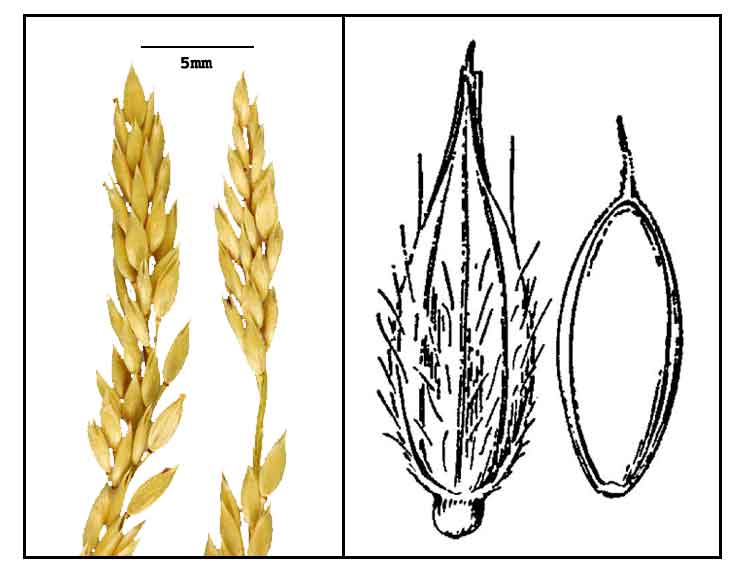 Botany
Bakwit is a densely tufted grass with a straight, slender stem, growing up to 22 to 90 centimeters high from a branched base, the culms erect or ascending from a bent base. Leaf blades are flat, 2.5 to 10 centimeters long, with villous axils and rachis, the pedicels with several long hairs. Flower stalk has numerous branches in opposite arrangement with the racemes nodding. Fruit is tiny and oblong with a pointed end, connected to the small stalk by a headlike structure or callus that is somewhat violet in color. Silky hairs grow from the base, covering the body of the fruit.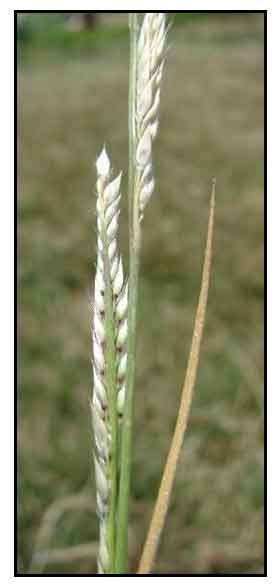 Distribution
- Recently introduced to the Philippines.
- Annual semi-aquatic grass.
- In damp grasslands, waste places, paddy fields, and along ditches in Manila, Quezon City and the suburbs.
- Occurs in the Pacific Islands, Fiji, Samoa, Hawaii, Palau, and Japan; China, Cambodia, Thailand, Australia.
Properties
- A weed with high seed productivity. Seeds easily dispersed by water and animals.

Constituents
- Biochemical composition yielded (% DW) moisture content 61.24 ± 0.22%, total protein 1.78 ± 0.19%, total lipids 2.95 ± 0.03%, total soluble sugar 0.83 ± 0.1%, and total starch 10.79 ± 0.18%. (4)

Uses
Folkloric
No reported folkloric medicinal use in the Philippines.
Others
• Fodder: Considered a good fodder grass.

Studies
•Hepatoprotective: Study of aqueous and ethanol extracts from Eriochloa procera showed the aqueous extract had the highest hepatoprotective effect. (1) The restorative effects by an aqueous extracts of Eriochloa procera (Retz.) C. Hubb from CCl4 induced liver injury were studied in mice. The results demonstrated that the extracts in dose of 9 g/kg exhibited the good effect in this experimental model. (2)
Availability
Wild-crafted.