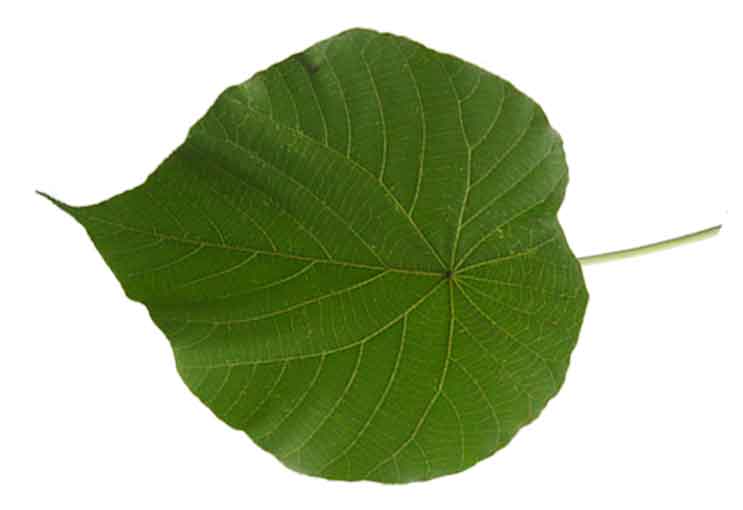 Botany
Binuñgang-malapad is a tree growing 5 to 10 meters high. Large leaves are characteristic, about 60 to 100 centimeters wide. Petiole is very long and joins the leaf within the leaf margin. Leaf blade is broad, rounded-ovate or ovate, 30 to 80 centimeters greater in length than in width, wider towards the base than near the tip, with stems attaching towards the center of the leaf blade. Stipules are 6 to 10 centimeters long. Flowers are small, borne in large numbers on compound inflorescences. Capsules are borne in dense spherical masses, smooth, 8 to 10 millimeters long, comprising 2 dehiscent, leathery cocci, each valve armed with 2 spinelike processes at the apex.
Distribution
- Native to the Philippines.
- In secondary growth forests at low altitudes in Cagayan, Benguet, La Union, Nueva Viscaya, Pangasinan, Bataan, Rizal, Batangas, Laguna, and Quezon Provinces in Luzon; and in Mindoro.
- Cultivated in Hawaii as a tropical ornamental for its grandiose leaves.
- Cultivated in tropical regions throughout the world.

Parts used
Resin, leaves.

Uses
Folkloric
- Resin used as astringent gargle for ulcers in the mouth.
- Leaf ash eaten for enlarged bellies.
Others
- Twine made from the bark.
- Wood used for fishing spears.
- Birds eat the ripe fruits.
- Leaves used for wrapping.
- Fodder: High protein content of leaves considered a potential for ruminant fodder.

Studies
• Mappain / Cytotoxicity: Study isolated a new prenylated stilbene, mappain, from the leaves of Macaranga mappa. Mappain is cytotoxic, potent and effective against the drug sensitive SK-OV-3 and drug-resistant SKVLB-1 ovarian cell lines. (1)
• Schweinfurthins / Cytotoxicity: Mappain is an analog of schweinfurthin C. Schweinfurthins, discovered from the African plant, Mararanga schweinfurthii, are a promising class of anti-tumor drug candidates, whose mechanism of action remains unknown but enticing. (2)

Availability
Wild-crafted.