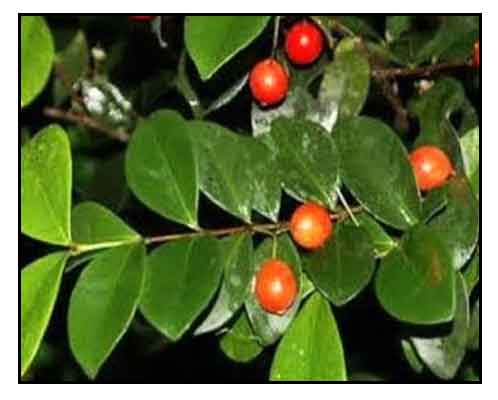 Gen info
- Etymology: Van Rheede suggests that "Manil" was adapted from Portuguese "Manihas Insulas" referring to Manila, Philippine Islands and "kara" referring to the Malayan for edible fruits. (Sytematics and biogeography of the pantropical genus Manilkara Adans. (Sapotaceae) (6)
Botany
Manilkara kauki is a medium sized tree growing up to 25 meters high, with a trunk diameter up to 100 centimeters. Bole is low-branched and gnarled. Leaves cluster at the end of twigs, silky white on the underside. Flower buds are ovoid; pedicels curved and long; sepal up to 7 millimeters long with a distinct hairless ovary at the disc. Fruit is ovoid or obovoid, up to 3.7 millimeters long.
Distribution
- Occurs in tropical Asia, from Indo-China (Cambodia, Myanmar, Thailand and Vietnam) to Malesia (Indonesia, Philippines, Malaysia, and Papua New Guinea), and in Australia.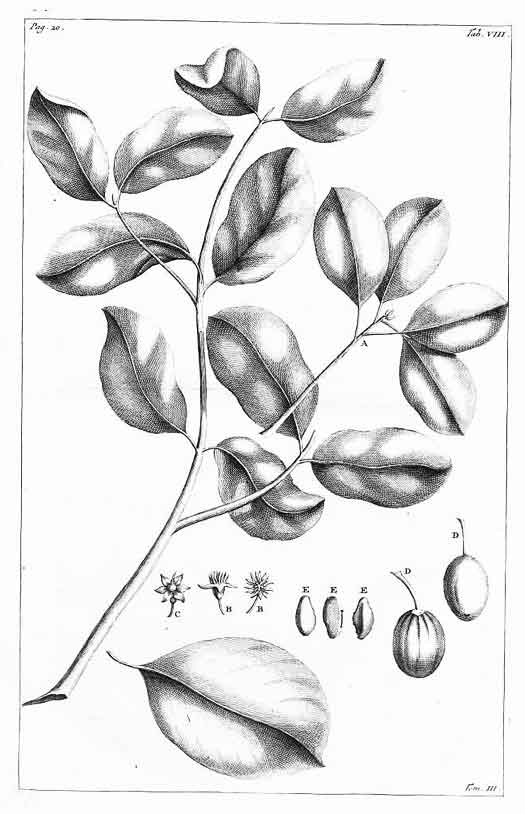 Constituents
- Study of methanol and aqueous crude extracts of various parts of of M. kauki (fruits, leaves, seeds, stem barks and woods) yielded total phenolic and flavonoid contents in the range of 10.87 to 176 mg GAE (gallic acid equivalents and 14.33 to 821.67 mg QE (quercetin equivalents) per gram of crude extract, respectively. (see study below) (3)
- Seeds yield 16% fatty oil and 1% saponin. (7)
Properties
- Root and bark are astringent.
- Study suggested antioxidant and anti-tyrosinase properties.

Parts used
Leaves, fruits, seeds.

Uses
Edibility
- Fruit is edible, raw or cooked; sweet but insipid. Used for making syrup.
Folkloric
- No reported folkloric medicinal use in the Philippines.
- Various plant parts used for a variety of ailments, from boils to beri-beri. (6)
- Root and bark are astringent; used in infantile diarrhea. Seeds used as febrifuge, anthelmintic, anti-leprotic. Leaves used as poultice for tumors. (7)
Others
- Rootstock: Cultivated as rootstock for Manilkara zapota. (4)
- Wood: Used for light construction; especially for furniture and carving. Also for turnery and mills. (4)
- Fuelwood: Used to make charcoal. (4)
Studies
• Antioxidant / Antityrosinase / Stem Bark: Study evaluated the total phenolic and flavonoid contents, antioxidant and antityrosinase activities of different parts of M. kauki (fruits, leaves, seeds, stem bark and woods) and fractions of stem barks. Leaves and stem barks exhibited higher total phenolic and flavonoid contents and antioxidant and anti-tyrosinase activities than fruits, seeds, and woods. Ethyl acetate extract of stem bark exhibited highest anti-tyrosinase activity. (3)

Availability
- Wild-crafted.
- Cultivated.