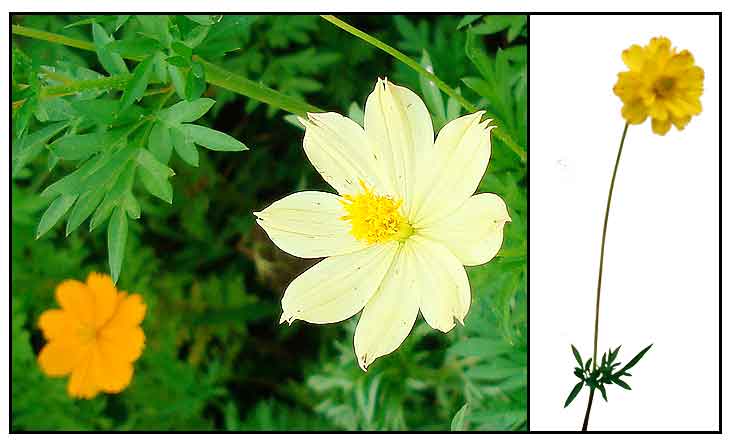 Gen info
- Flowers of all Cosmos species attract birds and butterflies.
- Cultivars include: Brightness Red *AGM, Klondyke Mix, Ladybird (Dwarf Red, Gold, Orange, Lemon), The Diablo, The Polidor,, Sunny Red, Sunny Gold, Sunset Tango *AGM. (AGM indicate the Royal Horticultural Society's Award of Garden Merit) (9)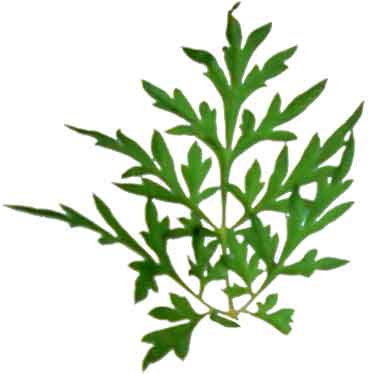 Botany
Annual herb growing to 30-120 centimeters tall. Leaves are opposite, pinnately cut; with narrow lanceolate lobes. Flower stalk is up to 20 centimeters long. Ray flowers are 8, spreading, pale to golden yellow, toothed at the margins; disk flowers with exerted anthers. Many introduced hybrids with flowers ranging from pink, magenta to white.
Distribution
- Ornamental cultivation throughout the Philippines.
Constituents
• Phytochemical studies yielded 2 '-hydroxy-4,4 '-dimethoxychalcone from the flowers and quercetin and 3-stigmasterol-3-0-beta-D-glucopyranoside from the leaves. source
• Has yielded butein, known for its antioxidant activity.
• Study of whole plant yielded two novel 15(10-1)abeomuurolane sesquiterpenes, cosmosoic acid (1) and cosmosaldehyde (2). (5)
• Essential oil of flowers yielded major constituents of 2,6-di-tert-butyl-4-methylphenol and the sesquiterpenes β-caryophyllene and germacrene D. (Aguiar et al., 2013). (8)
• Study of orange flowers of Cosmos sulphureus cultivar "Diablo" yielded a new 3-deoxyanthocyanin, named cosmonidin 4'-O-glucoside (1a), together with known aurone, chalcone, flavone, flavonol, and flavanone. The known flavonoids were characterized as sulfuretin 6-O-glucoside (2), butein 4'-O-glucoside (3), quercetin 3-O-glucoside (4), luteolin 7-O-glucuronide (5), and eriodictyol 7-O-glucuronide (6). Compound 1a was also found in 10 other C. sulphureus cultivars. (14)
• Study of whole plant of C. sulphureus isolated two novel 15(10-->1)abeomuurolane sesquiterpenes, cosmosoic acid (1) and cosmosaldehyde (2). (16)

Properties
• Studies have suggested antioxidant, antimalarial, antibacterial, hepatoprotective, anthelmintic, repellent, phytoremediative properties.
Parts utilized
Leaves, rhizomes, flowers.
Uses
Edibility
- Flowers are edible, with a mango flavor, adding splashes of color to salads or fruit dishes.
- Young leaves also edible.
Folkloric
- No recorded folkloric use in the Philippines.
- Leaves and aerial parts used for intermittent fever.
- In Brazil, traditionally used for malaria. Fruits and aerial parts used for jaundice, intermittent fever, splenomegaly. Also used as tonic. (13)
- In Africa, plant used for treatment of wounds; used as astringent and colourant.
Others
• Dye: Flower yields a yellow dye with sunlight fastness when used on wool. (2)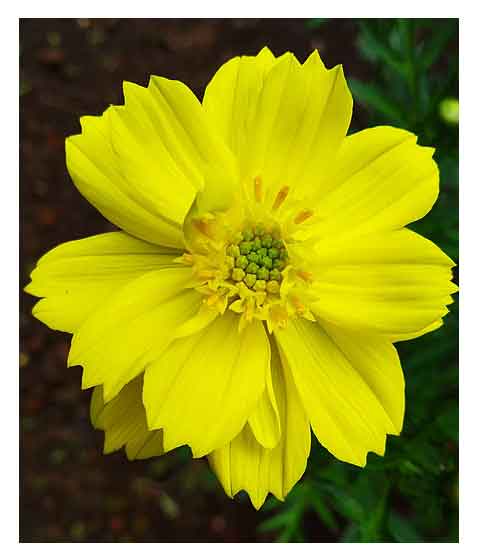 Studies
• Anti-Malarial: An ethnobotanical study showed Cosmos sulphureus to have activity against Plasmodium.   (1)
• Flower Dye: Natural dyes are biodegradable and eco-friendly. Study evaluated the flower dye from Cosmos sulphureus on wool. Results showed the wool could be dyed with Cosmos flower dye with excellent to outstanding sunlight fastness irrespective of mordant combinations and mordanting method. (2)
• Butein / Antioxidant: Butein has been isolated from Cosmos sulfureus. Butein has been reported to be a powerful antioxidant against lipid and LDL peroxidation and has also exhibited anti-inflammatory activities, aromatase inhibition, cyclooxygenase inhibition and angiotensin converting enzyme inhibition, etc.
• Mosquito Repellent: Study of petroleum based extract of crushed plant extract of yellow cosmos was effective in the repulsion of mosquitoes. (4)
• Potential Hyperaccumulator for Cadmium: In a study screening plants for potential hyperaccumulator for cadmium from contaminated soil, the maximum bioconcentration factor (BCF) was obtained for marigold, followed by cosmos, sunflower and Guinea grass for all cadmium treatments. (7)
• Anti-Schitosomicidal / Antibacterial / Essential Oil: The essential oil extracted from the flowers of B. sulphurea displayed schistosomicidal properties and exhibited significant antibacterial activity. (Aguiar et al., 2013 and Ram et al., 2013) (8)
• Hepatoprotective: Study evaluated the hepatoprotective activity of aqua-methanolic extracts of Cosmos sulphureus and C. bipinnatus against paracetamol-induced toxicity. Silymarin was used as standard control. HPLC analysis revealed the presence of quercetin, gallic acid, caffeic acid and chlorogenic acid in both plant extracts. Both plants significantly (p<0.05) and dose-dependently protected hepatocytes from paracetamol-induced hepatotoxicity. Activity was attributed possibly to presence of quercetin and other phenolic compounds. (10)
• Anthelmintic against Onchocerca ochengi / Acute Toxicity Study / Roots: Study evaluated the antionchocerca potential of crude extracts and fractions of C. sulphureus using Onchocerca ochengi, a bovine filarial closest in phylogeny to Onchocerca volvulus. The EtOH extract of roots showed highest anthelmintic activity with LC50 of 31.01 ± 1.17 µg/ml, which was more significant than Ivermeetin (LC50 of 41.78 µg/mL) used as standard. Acute toxicity study showed a single dose of 3000 mg/kg induced no critical behavioral changes or death. (11)
• Antioxidant / Flowers: Study evaluated four extracts of Cosmos sulphureus flowers and A. columnaris bark-peel for phytochemical composition and free radical scavenging activities. The methanol extract of both plants showed significant radical scavenging activities, which was attributed to presence of flavonoids, tannins, and phenolic compounds. (12)
• Antibacterial / Leaves: Study evaluated the antibacterial activity of C. sulphureus leaf extract against Bacillus subtilis, Escherichia coli, Pseudomonas aeruginosa and Staphylococcus aureus. Results showed antibacterial activity against B. subtilis, although not comparable to positive control. The other test bacteria showed resistance. (15).
Availability
- Cultivated.
- Seeds in the cybermarket.