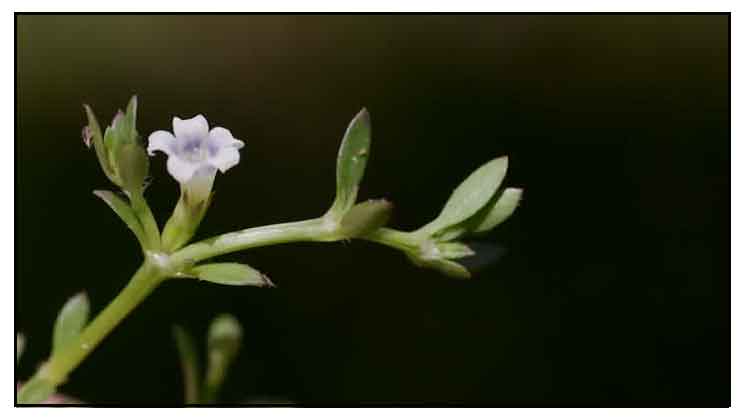 Botany
Dilang-butiki is a prostrate, nearly or quite smooth, somewhat succulent, slender, branched, herbaceous annual weed, rooting at the nodes. Leaves are narrowly oblong-obovate to narrowly elliptic, and 1 centimeter long or less. Flowers are stalkless, white, about 2 millimeters long, and borne singly in the axils of the leaves. Fruit is an indehiscent capsule, ovoid, about 4 millimeters long, crowned by the sepal, usually densely hairy and many seeded. Seeds are small, angular, reticulate and dark brown.
Distribution
- A weed in open, waste places in and about towns at low and medium altitudes throughout the Philippines.
- Introduced from Mexico.
- Also occurs in India to southern China and through Malaya to Australia and Polynesia.
Parts used
Leaves, roots.
Uses
Folkloric
- Malays used the plant for poulticing sores.
- In the Nalbari district, Assam, crushed warm leaf is given for loose motion in infants. Plant juice is taken once daily for blood pressure. (1)
- In eastern Uttar Pradesh, leaves are used for blood ailments to purify the blood. It is also used to improve eyesight damaged by high blood sugar. Also, used as laxative. (3)
- In India, leaves are used for poulticing sores. (4)
Studies
• No studies found.

Availability
Wild-crafted.