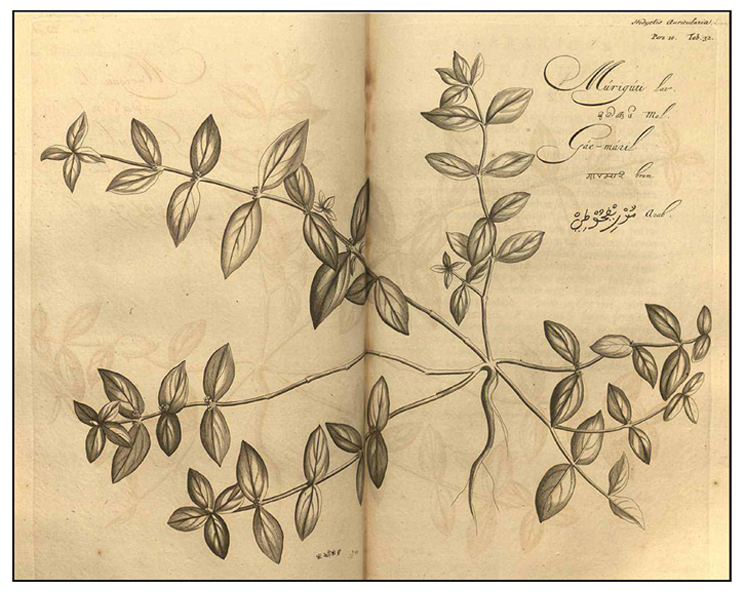 Botany
Hedyotis auricularia is a suberect or diffused, prostrate, branched, hairy herb, with the branches 15 to 45 centimeters long. Leaves are ovate-lanceolate or lanceolate, 2 to 7.5 centimeters long, and 0.8 to 1.5 centimeters wide, smooth or scabrid on the upper surface, and often hairy beneath. Flowers are white with very short stalks and borne in axillary, very dense cymes. Calyx-teeth are small, shorted than the indehiscent fruit. Fruit is crowded, ovoid, about 1.5 millimeters in diameter, and clasped by a persistent calyx.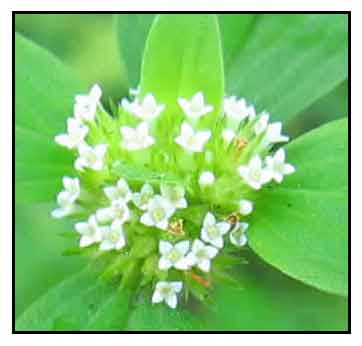 Distribution
- In open places and thickets at low and medium altitudes in Ilocos Norte, Benguet, Bulacan, Rizal, Camarines, and Albay Provinces in Luzon; and in Mindanao.
- Also occurs in India to southern China and through Malaya to Australia.
Constituents
- Anthraquinones, iridoid glycosides and alkaloids are common constituents of Hedyotis species.
- Yields tritepenoids, saponins, alizarin, and alkaloid hedyotine.
- Study yielded an alkaloid, auricularine.
Properties
Emollient, antidysenteric, antidiarrheal.

Uses
Folkloric
- Plant used as an emollient and prescribed for dysentery and cholera in India.
- In southern India, decoction of green leaves and roots used for treatment of colitis.
- In Sri Lanka used for dysentery, diarrhea, and lowering blood pressure.
Studies
• Chemical Constituents: Study of whole plant yielded a new glycoside, 1 '-deoxy-6 '-O-(1-hydroxymethyl-2-hydroxy-l-methoxy )ethylglucopyranoside, along with 1 '-0-ethyl-beta-D-galactopyranoside, 2-formyl-5-hydroxymethylfuran, stigmasta-5,22-diene-3-O-beta-D-glucopyranoside, ursolic acid and oleanolic acid. (3)
• Hypotensive / Bronchodilation / Alkaloid: A new water soluble alkaloid isolated from Hedyotis auricularia showed both hypotensive and bronchodilating properties. The maximum dose produced no mortality. (5)

Availability
Wild-crafted.