Botany
Kabling-parang is an erect, branched, more or less hairy annual herb; 1 to 2 meters in height. Stems are 4-angled, pubescent. Leaves are thin, ovate 3 to 12 centimeters long; long-stalked and pointed at the tip with round-toothed margins. Leaves have a strong aromatic scent when crushed. Flowers are numerous, crowded and almost stalkless and occur in spikelike racemes 5 to 25 centimeters long and 2 to 3 centimeters in diameter. Calyx is about 6 millimeters long, hairy and pointed-toothed; the tube long and bell-shaped. Corolla is purplish, 10 to 12 centimeters long, strongly zygomorphic, the upper lip being oblong-ovate and the lower lip have two middle lobes.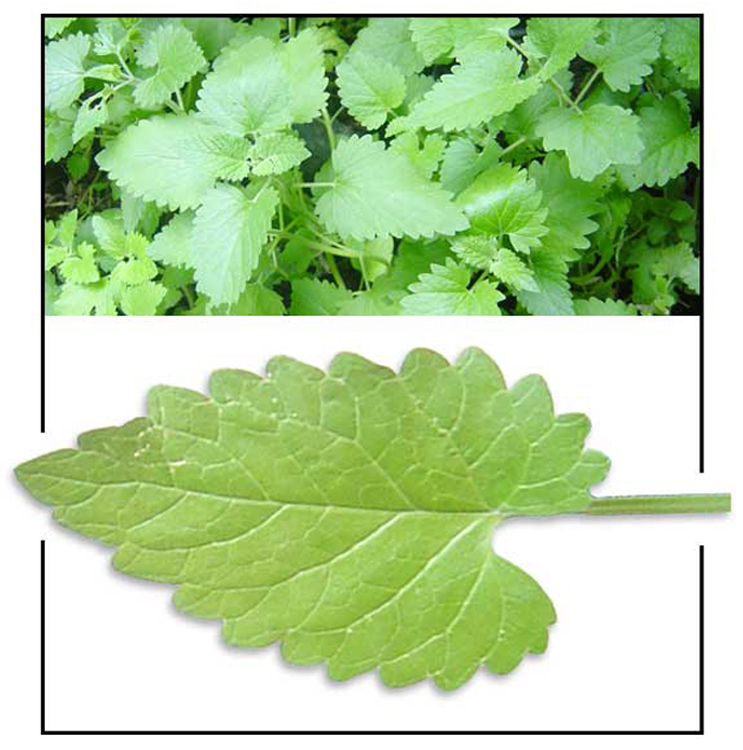 Distribution
- In waste places and along borders of thickets, in settled areas at low and medium altitudes, in most or all islands and provinces throughout the Philippines.
- Certainly introduced.
- Occurs in India to China and Malaya.
Constituents
- Contains a volatile oil and a bitter alkaloid.
- Plant yields triterpenoids, anisomelic acid, ovatodiolide, 4,7-oxycycloanisomelic acid, iso-ovatodiolide, ß-sitosterol, stigmasterol, flavones, apigenin and an essential oil.
- Essential oils are a-pinene, ß-pinene, d-limonene, methyl chavicol, d-alpha thujene, citral, borneol, 1,8 cineole, a-terpineol, eugenol, azullene, and caryophyllene.
- Study of combined methanolic extract of whole plant isolated one cembrane-type diterpenoid, two benzenoids, five flavonoids, and six phenyl propanoids. (see study below) (1)

Properties
- Minty-bitter tasting.
- Considered carminative, stomachic, diaphoretic, and astringent.
- Antirheumatic, anti-inflammatory, antiepileptic, antimicrobial, antipyretic, antiphlogistic, analgesic.

Parts utilized
Entire plant.

Uses
Folkloric
- In the Philippine, used for gastric catarrh and intermittent fevers.
- Decoction of leaves used as antirheumatic and stomachic.
- Decoction of dried or fresh material used as a wash for external afflictions, eczema, pruritus skin problems.
- Leaves chewed for toothache.
- Used for snake bites.
- Used for rheumatism, bone pains, cold, fever, abdominal cramps and gas pains.
- Juice of leaves use for colic in children, dyspepsia, and for fever associated with teething.
- Inhalation of vapor of hot infusion used to induce copious perspiration.
- Decoction of plant used as fomentation for rheumatic joints.
- Essential oil distilled from leaves used externally as embrocation in rheumatic arthritis.
- Distilled oil used for uterine affections.
- In the Dutch Indies, decoction of plant used for gravel.
- In Sri Lanka, boiled stems and leaves used for gastroprotection. Also, a decoction of leaves and stems used for pain.
- In China, used medicinally for rheumatism, colds, fevers, abdominal pain, skin sores and snake bites.
- In Chinese and Indian medicine, used to treat gastric dysfunction, inflammatory disorders, and hypertension.
- In Nepal, leaf extract used for urinary complaints. In Ayurveda, used for uterine affections. (21)
Others
- Natural herbicide: Study showed that the mulch of A. indica holds good promise for use as a natural herbicide for managing weeds in wheat fields.
- Repellent: Plant is burned to act as mosquito-repellent.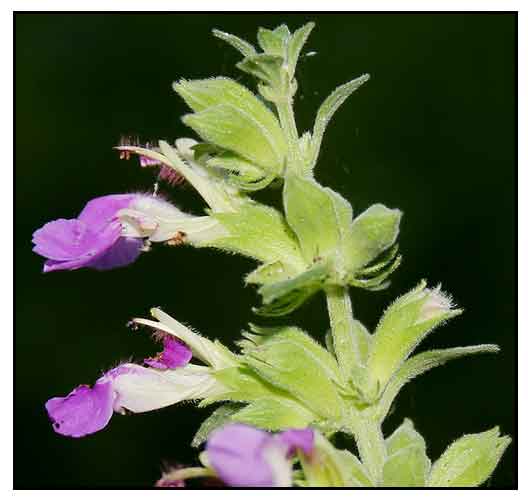 Studies
• Anti-Inflammatory: Study isolated a diterpenoid, two benzenoids, five flavonoids and six phenyl propanoids.
Compound 3, ovatodiolide, exhibited potent inhibition of NO, TNF-alpha and IL-12 enhanced production, followed by pedalitin (3), scutellarein 7-O-beta-d-glucuronide methyl ester (6), and acteoside (12). The compounds provide ethnopharmacologic relevance to the plant use in folk medicine for treatment of inflammation. (1)
• Anti-Inflammatory: Study showed the anti-inflammatory activity of the pre-flowering plant is from cyclooxygenase-1 inhibition, plasma membrane stabilization, antihistamine and free radical scavenging activities, while revealing a loss of activity after flowering.
• Gastroprotective / Antioxidant: Study showed decoction of leaves and stems of Anisomeles indica at the pre-flowering stage, provide significant gastroprotection. The extract of AI also showed in vitro antioxidant activity. (2)
• Anti-Thrombin / Inhibition of Platelet Aggregation: Bioactive Cembrane Diterpenoids of Anisomeles indica: Study isolated fire new cembrane-type diterpenoids, a new flavonoid glucoside and 17 other known compounds. A compound showed cytotoxicity against a panel of human cancer cell lines. Some showed selective platelet aggregation activity while others showed inhibition of thrombin induced antiplatelet aggregation.
• Anti-H. Pylori Activity: 50 Taiwanese folk medicinal plants were studied for anti-Helicobacter pylori activity. Anisomeles indica was one of six studied plants that exhibited strong anti-H. pylori activity. (4)
• Analgesic / Antihyperalgesic: Water extracts of stems and leaves of flowering and preflowering plant showed dose-dependent analgesic effect without toxic effects. Antihyperalgesic effect was noted in preflowering but not in flowering plants. The analgesic and antihyperalgesic effects of preflowering plant were attributed to COX-1 inhibition with resulting impairment of prostaglandin synthesis. (7)
• Anti-Arthritic / Anti-Inflammatory / Anti-Platelet: Methanolic extract of A. malabarica exhibited significant antiinflammatory activi5y and remarkable anti-arthritic and anti-platelet functions. (10)
• Anti-HIV Activity: Study showed inhibition of the cytoprothic effects of HIV-1 infection by ovatodiolide, a diterpenoid. The anti-HIV activity of ovatodiolide was compared to that of AZT. (12)
• Anti-Cancer: Ovatodiolide compound showed cytotoxicity effects by causing apoptosis in producing reactive oxygen species and down-regulation of FLICE inhibitory protein leading to cell cycle arrest towards oral squamous cell carcinoma.
• Phytotoxicity Effect / Potential as Natural Herbicide: The leaf and root powder of Anisomeles indica showed phytotoxicity effect towards little seed canary grass suggesting a usefulness as a useful herbicide in wheat fields. (5)
• Ovatodiolide / Inhibition of Helicobacter pylori-mediated Inflammation: Study have shown Anisomeles indica and its constituent ovatodiolide (OVT) to have bactericide activity against H. pylori. Study showed ethanol extracts to contain large amount of OVT with potent anti-H pylori activity, with attenuation of NF-kB activity and interleukin-8 secretion of gastric epithelial cells, together with significant inhibition of LPS-induced expression of iNOS, NO, and tumor necrosis factor by macrophages. (13)
• Inhibitory Effect of Ovatodiolide on Melanogenesis / Dermatologic Whitening Agent: Study showed increase in antioxidant capacities in a dose-dependent pattern. Ovatodiolide inhibited mushroom tyrosinase activity, with effective suppression of intracellular tyrosinase activity and dose-dependent decrease of melanin in B16F10 cells. Results suggest potential application for the extract and ovatodiolide as a type of dermatologic whitening agent in skin care products. (14)
• Inhibitory Effect on Antibiotic Resistant Urinary Tract Pathogens / Leaves: Study evaluated the inhibitory effect of a methanolic extract of A. indica leaf against antibiotic resistant urinary tract pathogens. Results showed gram positive bacteria with higher susceptibility than gram negative bacteria, with E. coli and Staph aureus inhibited to a higher extent. (15)
• Antimetastatic Potential: A previous study showed apoptosis in FaDu human pharynx squamous cancer cells. Study showed the extract can inhibit the migration and invasion of FaDu cells by suppressing the expression of MMP-9 and MMP-2. (16)
• Antibacterial / H pylori Inflammatory Inhibition: Study evaluated the antibacterial activity of A. indica extract and isolated constituents against H. pylori growth. Study yielded pure constituents ovatodiolide (OVT), acteoside, isoacteoside, and terniflorin, which showed potent antimicrobial activity. OVT inhibited H. pylori adhesion and invasion to human gastric epithelial cells, in addition, inhibiting H. pylori-induced inflammatory response by NF-kB activation and IL-8 expressions in H. pylori infected AGS cells. Results suggest potential use as food supplement or drug source for H. pylori complications. (17)
• Antiepileptic / Aerial Parts: Study evaluated various extracts of aerial arts of A. indica for antiepileptic activity against maximal electroshock (MES) model and pentylenetetrazole (PTZ) models in Wistar rats. Results showed the flavonoid fractions of ethyl acetate extracts of aerial parts has antiepileptic potential, without producing neurotoxic effects. (18)
• Antibacterial / Leaves: Study evaluated the invitro antibacterial activity of crude leaf extracts of A. indica against selected pathogenic bacterial strains, viz. B. subtilis, S. aureus, E. coli, K. pneumoniae, S. typhi. All bacteria were highly susceptible to the crude extracts and the most effective activity was observed with the methanol extract. (20)
• Green Synthesis of Silver Nanoparticles / Anti-Cancer / Leaves: Study reports on the biogenesis of silver nanoparticles from the leaves of A. indica. Test for anticancer activity against MCF-7 cancer cell line showed decreased cell viability with increased concentration of AgNPs. The DNA fragmentation showed the cell death was due to apoptosis. (22)
• Cytotoxic Effect of Human Pharynx Squamous Cancer Cells: Study investigated the inhibitory effect of A. indica hexane extract on the proliferation of FaDu human pharynx squamous cancer cells and the apoptotic effect of the extract on FaDu cells. The AIE exhibited significant cytotoxicity toward FaDu cells in a dose- and time-dependent manner. Results suggest the AIE possesses potential anticancer activity through growth inhibition via cell cycle arrest and apoptosis of FaDu cells. (23)
• Diuretic / Leaves and Stems: Study in rats evaluated the diuretic activity of leaves and stems of preflowering and flowering plants. Results showed marked diuretic activity. Proper selection of plant stage was vital for diuresis induction. (24)
• Anti-Inflammatory / Leaves and Stems / Influence of Plant Stage: Study evaluated the anti-inflammatory activity of decoctions of leaves and stems at pre-flowering (E1) and flowering (E2) stages using carrageenan-induced paw edema, formaldehyde-induced paw edema and adjuvant-induced paw edema model in rats. E1 demonstrated significant and dose-dependent anti-inflammatory activity in all three models and significant and dose-dependent antihistamine activity and free radical scavenging activities. A 30-day treatment at 500mg/kg did not show liver or renal toxicity. (25)
• Anti-Fatigue Effect: Study evaluated the anti-fatigue effect of A. indica in a mice model. Mice treated with the AI extract showed significantly prolonged exhaustive swimming time (p<0.05), increased hepatic glycogen and muscle glycogen levels (p<0.05) and decreased triglycerides and plasma ammonia level (p<0.05) in a dose dependent manner. Results suggest a potential as an ergogenic and anti-fatigue agent. (26)
• Ovatodiolide / Anticancer Potential / Pancreatic Cancer Cell Line: Ovatodiolide (OV) is a bioactive macrocylic diterpenoid isolated from Anisomeles indica. Study showed OV could inhibit Mia-Pa-Ca2 cancer cells proliferation and induce apoptosis through modulation of the NF-kB and STAT3 pathway. Results suggest a therapeutic and antimetastatic potential of ovatodiolide for treatment of pancreatic cancer. (27)

Availability
Wild-crafted.