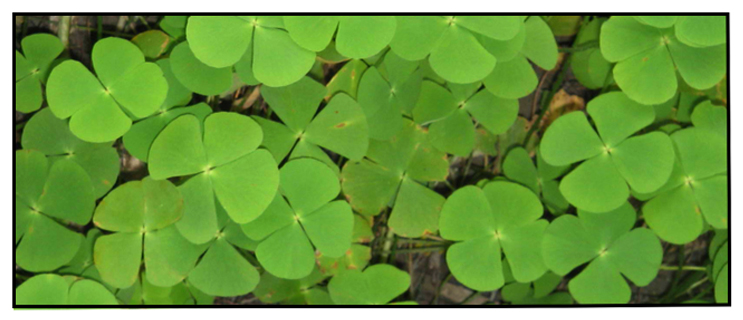 Botany
Kaya-kayapuan is an aquatic, herbaceous fern. Rootstock are slender, creeping, branched, the stipes of the sterile fronds 2 to 12 centimeters high, slender. Leaves are arranged in two rows on long, the young leaves sightly downy, on trailing, wiry stems. Leaflets are 4, light to dark green, obovate-cuneate, glabrous, 10 to 15 centimeters long or smaller in terrestrial forms, rounded and slightly crenate or subentire at the apex , the lateral margin entire, straight, cuneately narrowed to the sessile base. Sporocarps (spore bearing organ found near the rootstock) are covered with brown hairs when young, becoming glabrous and nearly so, oblong, about 3 millimeters long, rounded, slightly compressed, somewhat clustered or solitary, their pedicels 5 millimeters long or less, the upper basal tooth prominent.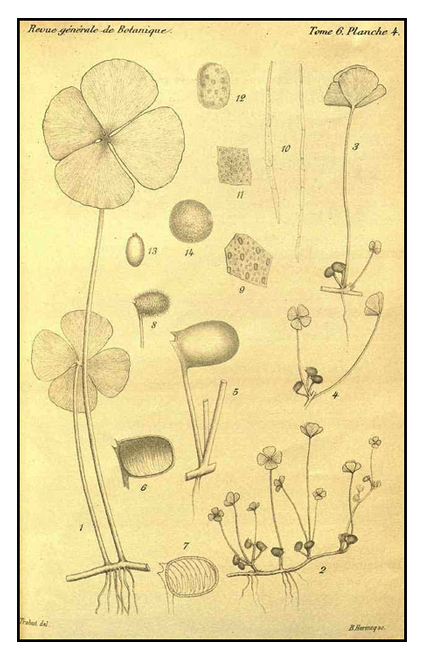 Distribution
- Widely distributed in the Philippines; in muddy places, ditches, shallow pools, and rice fields.
- Found in Indonesia, Malaysia, India, and Sri Lanka.
Constituents
- Study for bioactives yielded alkaloids, saponins, phenolics and flavonoids. Protein content was as high as 4.4 mg/g. (7)
Properties
- Prepared drug sweet tasting with cooling nature.
- Diuretic, antiphlogistic and tranquilizer.
Parts used
· Entire plant.
Uses
Edibility / Culinary
· Leaves are used in Indonesian East Javanese cuisine, served with sweet potatoes and peanut sauce. (1)
· In Thailand, leaves are used in Isan cuisine, as Phak waen and eaten raw with Nam phrik chili dip. (1) In Thailand, young plants are consumed all year round. Young shoots or whole plant is eaten raw or parboiled (4)
Folkloric
· Neurasthenia, edema.
· Dosage: 15 to 25 gms of dried material or 30 to 60 gms fresh material in decoction.
Studies
• No Effect on Endometrial Histopathology: Study of 96% ethanolic extract of semanggi leaf on female mice showed no significant histopathologic endometrial effect. (2)
• Antioxidant / Flavonoid Content: Study evaluated the flavonoid content and antioxidant activity from ferns such as D. esculentum, Marsilea crenata and D. querciforia. The flavonoid content of M. crenata was 11.202 mg/g dried. Antioxidant activity was determined using DPPH assay where M. crenata showed 27.644 inhibition on ethanol extraction. (3)
• Phenolic Content / Antioxidant Activity: Study evaluated five Thai vegetables for phytochemical contents, phenolic content and antioxidant activity. Marsilea crenata extract exhibited the highest phenolic content (3.6041 mg GAE/g dry weight) and showed the most potent antioxidant activity on DPPH assay (IC50=248.94µg/ml). The Marsilea extract also yielded alkaloids. (5)
• Early Detection of Lead Stress: Study showed that Pb concentration tends to inhibit the plant growth and suggests its potential use as an early detection remediation process. (6)
Availability
Wildcrafted.