Gen info
The genus Paspalum has about 200 species widely distributed in the tropics and subtropics of both hemispheres. Many provide forage or pasture grass for cattle and horses.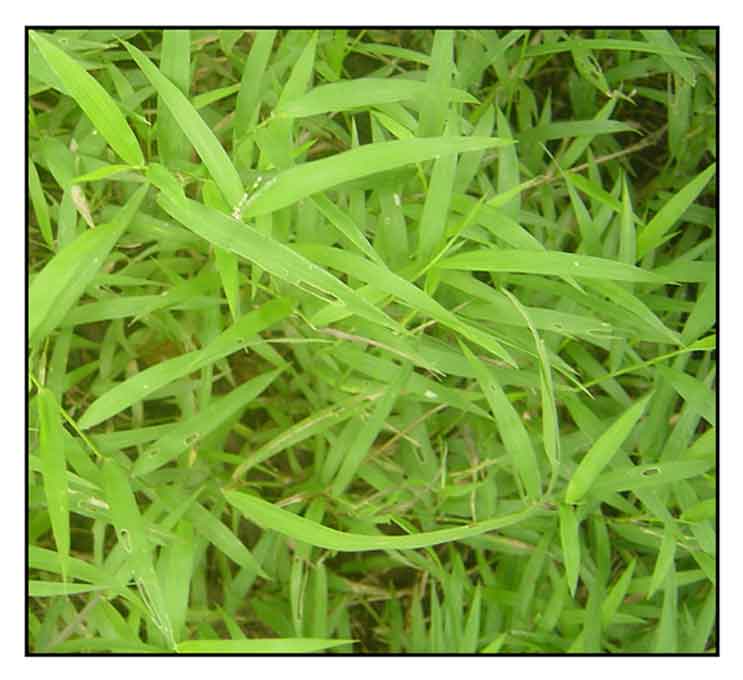 Botany
Laua-laua is a gregarious stoloniferous grass. Stems are spreading and branching below withe the flowering branches 20 to 70 centimeters high. Leaves are narrow lanceolate, flat and thin, glabrous, 8 to 20 centimeters long, 5 to 15 millimeters wide. Spikes are two, terminal, slender and 6 to 12 centimeters long. The spikelets are imbricate, 1.2 to 1.4 millimeters long, pale-green, plano-convex, the empty glumes with long, soft, white marginal hairs.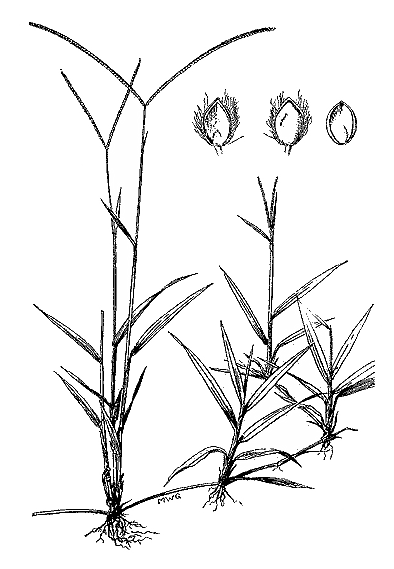 Distribution
- Grass is found in abundance in open waste places and settled areas, about towns, along trails, streams throughout the Philippines.
- Considered a weed but sometimes planted as a coarse ground cover grass.
- Native of tropical America.
- Now pantropic.
Constituents
- Phytochemical study yielded glycosides, saponins and steroids.
Parts utilized
Fresh roots.

Uses
Folkloric
- Decoction of fresh roots are taken internally for diarrhea.
- In Africa, leaves used for fever, debility, stomach troubles and pulmonary afflictions; roots used for diarrhea and dysentery
- In Gabon, pounded with the leaf of Desmodium salicifolium and applied as compress for contusions, sprains and dislocations.
- In Congo, the leaves used with Macaranga sp and Renealmia sp. in a vapor bath for fever.
- In Cameroon, decoction of leaves, softened in hot ashes and ground in water, used for dysentery. (6)
- In Trinidad, leaf infusions used for fever.
- In Malaysia, young leaves are pounded and applied as paste onto wounds and cuts.
- In West Papua, leaves used for wound healing. (13)
- In Ecuadorian Amazon, infusion of the plant used for headaches. (The ethnobotanical efficacy may be due to an ergot-like fungus infestation.) (5)
- In Zaire, as antivenom, decoction of whole plant is rubbed on the bite with the oil of Lebrunia bushaie. (2)
Others
- In Africa, grass provides good grazing for cattle and horses, taken before seed-set.
- Cats and dogs said to eat the leaf as purgative.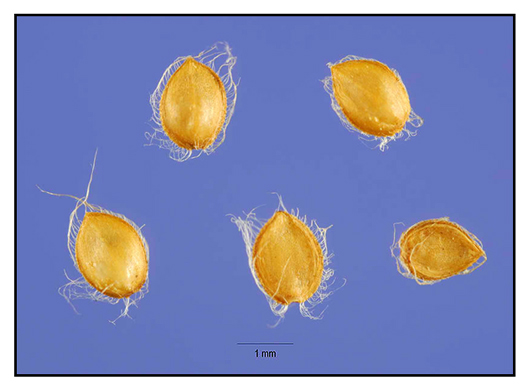 Studies
• Fatty Acid Synthetase Inhibitor / Antifungal: FAS has been identified as a potential antifungal target. In a study that included Paspalum conjugatum, FAS was prepared from thirteen compounds including three new natural products, representing five chemotypes: isoflavones,, flavones, biflavonoids, hydrolyzable tannin-related derivatives and triterpenoids. Although there were several antifungal components in the set, FAS inhibitory activity could not be correlated with antifungal activity. (3)
• Phytoremediation / Lead: Study showed carabao grass as a potential phytoremediator, absorbing small amounts of Pb in soils. (In a comparative study, vetivergrass showed the most beneficial characteristics. Cogon grass showed to be more tolerant to Pb-contaminated soil compared to carabao grass. (10)
• Phytoremediation / Mercury / Effect on Maize Growth: Study showed P. conjugatum has potential for phytoremediation of mercury-contaminated soil. Growth and biomass production in maize grown on remediated soil increased after phytoremediation with P. conjugatum. (12)
Availability
Wild-crafted.