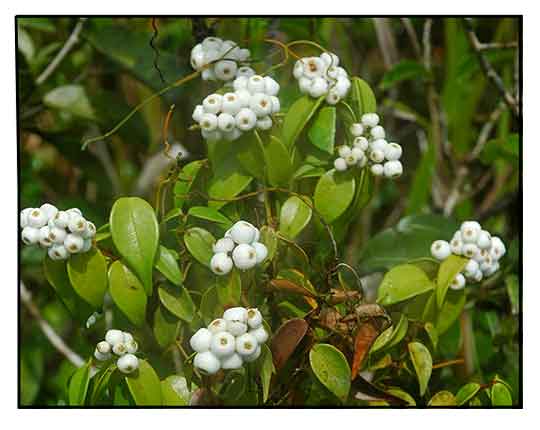 Gen info
- Syzygium is a large genus of about 1000 species occurring in the African and Asian tropics. About 70 species are found in Indo-China, 80 in Thailand, 190 in Peninsular Malaysia, 50 in Java, 165 in Borneo, 1809 in the Philippines, and 140 in New Guinea. In the Philippines and New Guinea about 80% of the species are endemic. (8)
Botany
Syzygium antisepticum is a tree that grows up to 34 m tall. Bark is copper-red, papery and flaky. Leaves are arranged in opposite pairs, lanceolate to elliptic, 2.5-8 cm long by 1.5-4 cm wide. Leaves dark green in the upper surface (adaxial), paler on the underside (abaxial). Flowers are borne in clusters; the individual blossom small with numerous, prominent, white stamens. Fruits are oblong-spherical, about 0.6 cm in diameter, white when ripe. (6)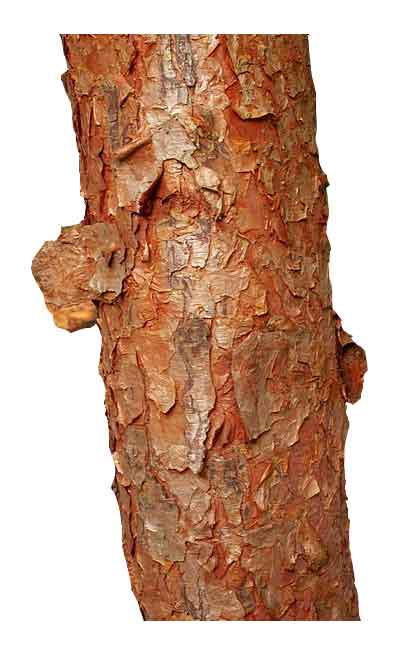 Distribution
- Native to the Philippiines.
- Found in Bataan, Laguna, Palawan, in primary forests at low elevation, ascending to 600 m.
- Also native to Andaman Is., Assam, Bangladesh, Borneo, Cambodia, Jawa, Laos, Lesser Sunda Is., Malaya, Myanmar, Nicobar Is., Sumatera, Thailand, Vietnam. (1)
- Ornamental cultivation.
Constituents
- Bioassay-guided separation of young leaves extract isolated four triterpenoids (betulinic acid, ursolic acid, jacoumaric acid, corosolic acid) and one sterol glucoside (daucosterol) from the ethyl acetate extract, and three polyphenols (gallic acid, myricitrin, and quercitrin) from the methanol extract. (see study below) (3)
Properties
Studies have suggest antimicrobial, antioxidant, anticholinesterase, antimutagenic activities.

Parts used
Leaves.

Uses
Edibility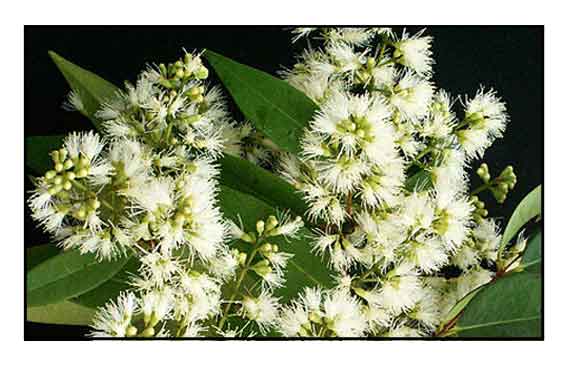 - Young shoots cooked and eaten as vegetable. Also added to curries.
- In Thailand, young reddish leaves, somewhat astringent and sour, are consumed as vegetable. (7)
Folkloric
- Used for treatment of dyspepsia, indigestion, peptic ulcer, diarrhea, bacterial infections, asthma, and cardiovascular diseases. (4)
- Used for puerperal fever..
- In Thai medicine, leaves sued as anti-flatulence.
Others
- Bark: Yields tannin, which is used for toughening fishing nets and coloring clothes with reddish-brown or black. (5)
- Wood: Heavy, moderately hard, somewhat durable; moderately resistant to fungi and termites. Used for construction of houses, furniture, implements, musical instruments, tool handles joinery, flooring. (5)
Studies
• Antimicrobial / Leaves: Study evaluated S. antisepticum extracts for its novel anti-staphylococcal potential, its activity in a food model, and its composition and antimicrobial mechanism. A leaf extract showed strongest antimicrobial activity (MIC 0.125 mg/mL). The extract showed relatively high total phenolic content (276.3 mg GAE/g extract) and antioxidant activities (90.2-138.0 mg TE/g extract). Food validation study showed higher concentration inhibited or reduced staphylococcal growth in cooked chicken, but caused color change on the meat surface. GC-MS identified ß-caryophyllene (12.76%) as the dominant volatile compound in the extract. Both crude extract and pure ß-caryophyllene induced membrane changes in S. aureus. Results suggest good anti-staphylococcal properties with membrane-damaging antimicrobial mechanism. (2)
• Antioxidant / Anticholinesterase / Leaves: Bioassay-guided separation of young leaves extracts isolated four triterpenoids and one sterol glucoside from an EA extract, and three polyphenols from the MeOH extract. The MeOH extract and isolated compounds strongly elicited DPPH radical scavenging activity. In HEK-293 cells, it exhibited cellular antioxidant effects by attenuating H2O2-induced ROS production and increasing catalase, GPx-1, and GRe. Myricitrin and quercitrin also suppressed ROS production induced by H2O2 and induced GPx-1 and catalase production in HEK-293 cells. Results suggest young leaves of S. antisepticum are potential sources of antioxidant and anticholinesterase agents. (see constituents above) (3)
• Antioxidant / Antimutagenic / Leaves: Study evaluated the antioxidant and antimutagenic activities of leaf extracts of S. antisepticum. The ethyl acetate fraction, crude extract, and water extract exhibited strong DPPH scavenging activities with IC50s ranging from 17.28 to 15.96 µg/mL. All extracts at concentration of 200 µg/plate exhibited strong mutagenic activity both Ames test in Salmonella typhimurium TA 98 and TA 100 strains. Study suggests potential as a functional food for prevention of diseases caused by free radicals and mutation. (9)
Availability
- Wild-crafted.
- Ornamental cultivation.