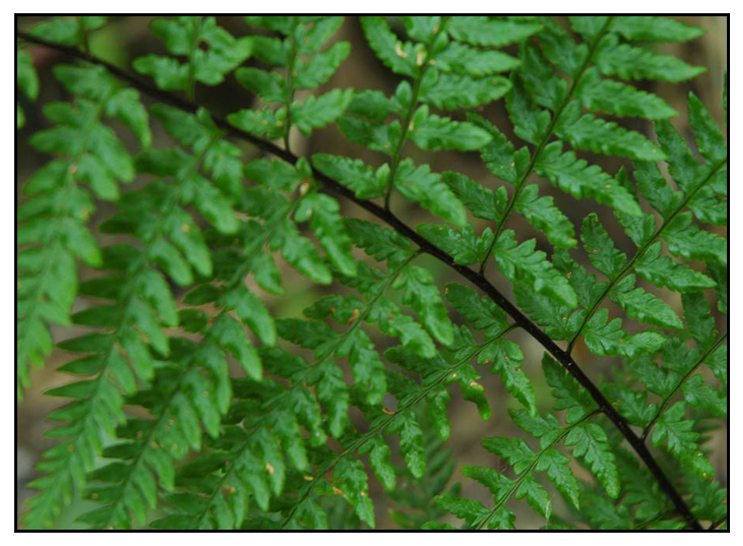 Botany
Pakong-gubat is a wild and exotic fern. Rhizomes are stout, erect and oblique, with brown scales. Stipes are tufted, angular, brown to black, polished, and 5 to 30 centimeters long. The fronds are 3-pinnatifid, 10 to 90 centimeters long and 5 to 30 centimeters wide, when well developed, and easily recognized by their white or yellowish bottom surface. Pinnae are close linear-lanceolate in shape, 2 to 5 centimeters wide. Sori are linear and forked, at length occupying the entire lower surface of the lobes.
Distribution
- In the provinces of Nueva Ecija, Bulacan, Rizal, Camarines Provinces and Manila in Luzon; and from Mindoro, Panay and Mindanao.
- Also found in Tropical America and West Africa.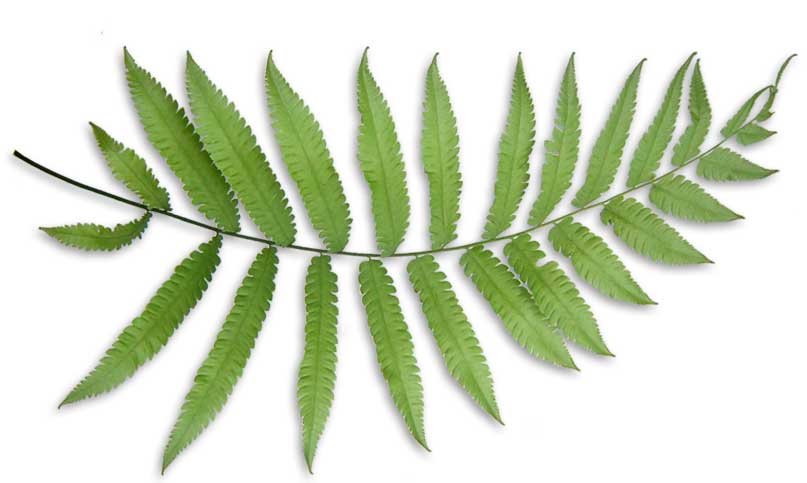 Constituents
- Farinose exudate of P. calomelanos isolated five new complex flavonoids named calomelanos F-J.
- Aerial parts yielded flavonoids compounds viz. 2',6'-dihydroxy-4'-methoxydihydrochalcone, kaempferol, and quercetine. (see study below) (11)

Properties
- Considered astringent, analgesic, anti-hemorrhagic, pectoral, depurative, emmenagogue, antipyretic, antitussive.
- Studies have shown antibacterial, phytoremediation, trypanocidal, cytotoxic properties.
Parts utilized
Whole plant.
Uses
Folkloric
• Decoction of the plant with roots of Cynodon dactylon and styles of Zea mays is used for kidney afflictions.
• Whole plant used for kidney troubles.
• In Trinidad and Tobago, used for urinary problems and high cholesterol.
Others
• In New Guinea used as urban ornamental; tips of fronds used in head-dress.
Studies
• Cytotoxicity Screening: Screening of 11 ferns for cytotoxic and antitumor potential with special reference to Pityrogramma calomelanos. (1)
• Dihydrochalcone: its farina produces the cytotoxic and anticancer compound dihydrochalcone.
• Comparable Uptake Efficiency in Arsenic-Treated Soils and Water: Arsenic is a ubiquitous trace metalloid widely distributed in the environment, contributed to by metal smeltering, mine tailings, and arsenic pesticides. A comparative study of arsenic efficiency uptake by Pteris vittata and P. calomelanos in amended soils and tainted water showed P. calomelanos to perform better than P. vittata. (2)
• Remediation of Contaminated Rice Fields: The presence of high levels of arsenic (As) i rice is significant as it is an important world food staple. Even baby rice products are reported to contain levels of inorganic As exceeding safe standards. Ferns are able to "compete" against rice plants, reducing the amount of As that reaches the rice plants.
• Complex Flavonoids in the Farinose Exudate: Study yielded five new complex flavonoids from the farinose exudate of Pityrogramma calomelanos - calomelanos F-J. (3)
• Phytoremediation Potential / Arsenic-Contaminated Soil: A comparative study of arsenic hyperaccumulation at a historical As contaminated cattle dip site in Australia predicts P. calomelanos var. austroamerican will take approximately 100 years to reduce the total As to below 20 mg/kg-1 compared to ≥200 years for P vittata. (7)
• Antiepimastigote / Chagas Disease: Study investigated the antiepimastigoe activity of an ethanol and hexane fraction of P. calomelanos against T. cruzi (CL-B5 clone). Results showed tripanocidal activity and suggests a potential source of antiepimastigote natural product with only moderate toxicity toward healthy human cells. (8)
• Antimicrobial Enhancement: Study evaluated an ethanol extract and methanol fraction of P. calomelanos for antimicrobial and modulatory activities against various bacterial and fungal strains. Results showed good activity against S. aureus when associated with aminoglycosides and against species of Candida when associated with benzoilmetronidazol. Results showed direct and modulating activity, enhancing the antimicrobial activity of drugs and combating microbial resistance. (9)
• Antimicrobial: Study assessed the validity of Carribean plant species in its traditional use for treatment of bacterial infections against five bacterial strains viz. S saprophyticus, S. aureus, E. coli, H. influenza, P. aeruginosa and P. vulgaris, and fungus C. albicans. Study confirms the traditional use of P. calomelanos for the treatment of kidney infections. associated with stones. (10)
• Flavonoids / Cytotoxicity on Murine Leukemia Cells: Study of aerial parts of the fern yielded flavonoid compounds viz. 2',6'-dihydroxy-4'-methoxydihydrochalcone, kaempferol, and quercetine. All isolates showed cytotoxicity against murine leukemia P-388 cells. (11)
• Effect of Soil pH on Remediation of Arsenic Contaminated Soils: Study showed the remediation of As-contaminated mining soil by P. calomelanos can by improved by changing the soil pH from 4.6 to 6.8.

Availability
Wild-crafted.