Botany
Pakpak-lauin is a huge herbaceous epiphyte at minor or moderate altitudes. Entangled rhizome is a mass of roots below. Leaves are erect and flaring from the crown aggregated in a dense tuft above. Leaves are broad and numerous, radiating from the center of the plant giving the appearance of a bird's nest; spiral, leathery, smooth, lance-shaped with entire margins, sharply pointed tips and broad bases. They often attain a large size, 40 to 120 centimeters long, 6 to 20 centimeters wide. Sori are numerous, elongate running along the line of the veinlets, reaching from the midrib about halfway to the margins. Spores are bilateral, monolete with a perispore.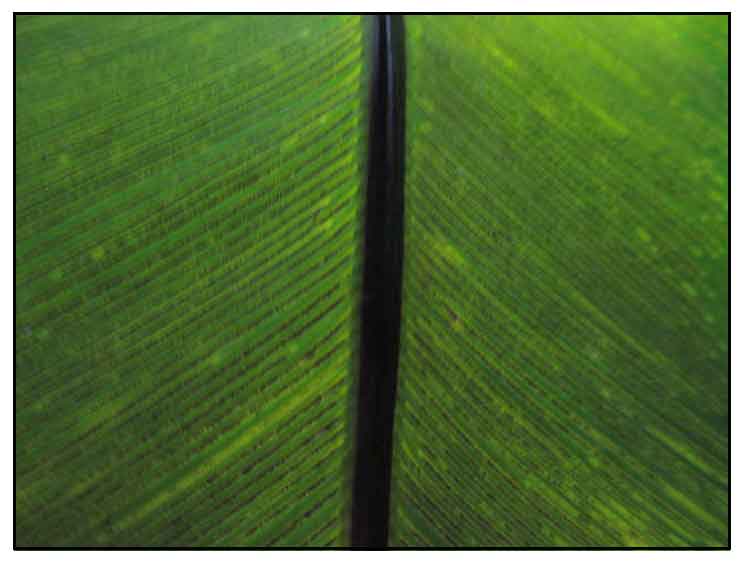 Distribution
- Common throughout the Philippines at low and medium altitudes.
- Cultivated as a hanging or landscaping plant.
- Grown extensively in other countries, usually as a ornament.
- Native of tropical countries; now grown extensively in America and Europe as an ornament.
Properties
Depurative and sedative.

Parts utilized
Leaves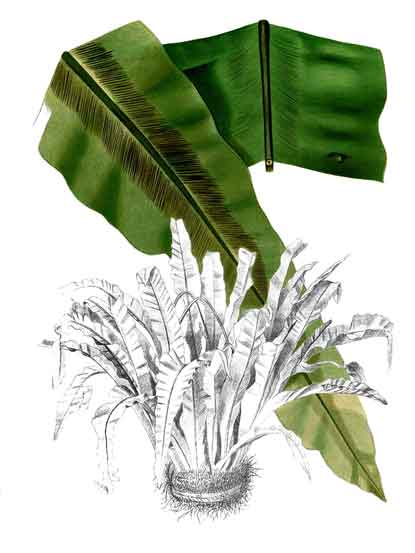 Uses
Edibility
- Reported to be occasionally eaten by aboriginal tribe in Malaysia.
- In Taiwan, sprouts eaten as vegetable.
Folkloric
• The plant has been reported to be depurative (purifying) and sedative.
• Plant has been used for halitosis.
• The Malay used a decoction of leaves to ease labor pains; also, lotion used to treat fever.
• In French Polynesia, used for stings and bites, contraception, chest pains and lice.
• In Hawaii, A. nidus is part of an asthma regimen, mixed and pounded together with flowers of ki, mixed with poi made from kalo or uala (Ipomoea batatas).
• Shoots used for general debility, sores, ulcers.

Studies
• Estrogenic Activity: Maternity and medicinal plants in Vanuatu II. Pharmacological screening of five selected species: Five plant species, including A nidus, were studied for possible estrogenic activity.
• Antibacterial Activity: In a study of five medicinal ferns, including Asplenium nidus, all showed antibacterial activity which may justify its use in traditional medicine.
Availability
Wild-crafted.
Cultivated.