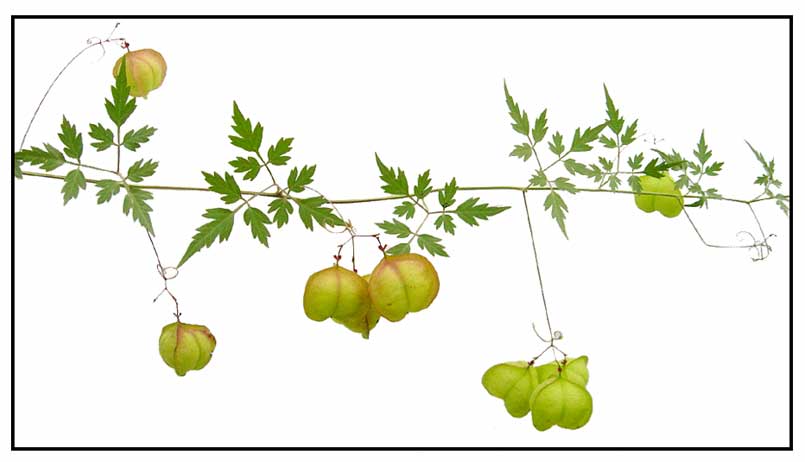 Gen info
- Cardiospermum is a genus of approximately 14 species in the soapberry family, Sapindaceae.
- Cardiospermum halicacabum is one of the "Ten Sacred Flowers of Kerala", collectively known as dasapushpam.
- Etymology: The Genus name Cardiospermum derives from Greek words, meaning "heart" and "seeds", referring to its large, black seeds, the white mark of which is reminiscent of a stylized heart. The species epithet helicacabum is Greek for 'salt barrel', referring to the inflated fruits and the 'balloon vine' name. (62)
Botany
Parol-parolan is a slender, herbaceous, more or less hairy vine, 1 to 3 meters in length.
Leaves are trifoliate, and 5 to 9 centimeters long. Leaflets are ovate to lanceolate, and 1 to 5 centimeters long, with coarsely toothed or lobed margins. Flowers are small, white, and about 2.5 millimeters long. Sepals are 4, concave, the outer ones small. Petals are 4, two larger ones usually adhering to the sepals and with an emarginate scale above the base, the smaller 2 ones distant from the stamens. Stamens are 8, eccentric, filaments free or connate at the base. Ovary is 3-celled, style 3-fid, ovules solitary. Fruits are inflated, obovoid, 1.5 to 2.5 centimeters long, somewhat triangular and 3-keeled. Seeds are round and black, with a prominent, white, heart-shaped aril at the base.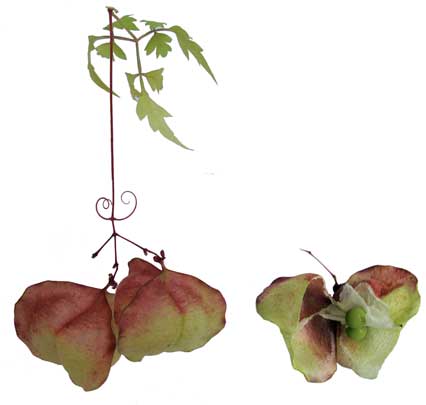 Distribution
- Native to the Philippines.
- Throughout the Philippines in thickets and waste places, etc., in the settled areas.
- Now pantropic.
- Also native to Africa, South America, Assam, Bangladesh, Borneo, China, Himalaya, Laos, Lesser Sunda Is., Maluku, Myanmar, Nansei-shoto, Nepal, New Guinea, Sri Lanka, Sulawesi, Sumatera, Taiwan, Thailand, among many others. (19)

Constituents
• Plant yields saponins, tannins, alkaloids, flavonoids, proanthocyanidin, apigenin, phytosterols, glycosides and cardiac glycosides.
• Fruit of the seeds yielded an essential oil, bitter and stimulant.
• Analysis of seed oil yielded the main constituents as erucic acid 43%, oleic acid 30%, eicosanic acid 12%, octanoic acid 4.5%, and n-hexadecanoic acid 4.15%. (See studies) (11)
• An ethanol extract yielded seventeen compounds, quercetin-3-O-α-L-rhamnoside (1), kaempferol-3-O-α-L-rhamnoside (2), apigenin-7-O-β-D-glucuronide (3), apigenin 7- O-β-D-glucuronide methyl ester (4), apigenin 7-O-β-D-glucuronide ethyl ester (5), chrysoeriol (6), apigenin (7), kaempferol (8), luteolin (9), quercetin (10), methyl 3,4-dihydroxybenzoate (11), p-coumaric acid (12), 4-hydroxybenzoic acid (13), hydroquinone (14), protocathechuic acid (15), gallic acid (16), and indole-3-carboxylic acid (17). (18)
• Phytochemical screening yielded flavones, aglycones, triterpenoids, glycosides, variety of fatty acids, and volatile esters. Secondary metabolites include alkaloids, carbohydrates, proteins, saponins, lignin, steroids, and cardiac glycosides. (20)
• Study of aerial parts and seeds, after partitioning with n-hexane, yielded apigenin, luteolin, and apigenin-7-O-glucoside as predominant constituents. Gas chromatography analysis yielded fatty acids, including eicosanoic acid, methyl 11-eicosenoate and oleic acid, as the major constituents. (see study below) (24)
• Study isolated eight compounds viz. pentadecanoic acid (1), apigenin (2), protocatechuic acid (3), protocatechualdehyde (4), hentriacontanol (5), calycosin (6), rutin (7), quercetin (8). (27)
• Powdered dried leaf yielded alkaloids, tannins, flavonoids, saponins, and steroids. Physiochemical parameters yielded a total ash of 7.26 ±0.53%, acid insoluble ash 1.11 ±0.17%, water soluble ash 4.08 ±0.04%, moisture content 4.08 ±0.34%. (32)

Properties
• Mild, bitter and pungent tasting, cooling in effect.
• Rich in mucilage.
• Considered antiphlogistic, analgesic, anti-inflammatory, blood refrigerant, anti-infectious, diuretic, emetic, emmenagogue, febrifuge, laxative, stomachic, sudorific.
• Studies suggest antimicrobial, antifungal, antiparasitic, antidiarrheal, anxiolytic, rubifacient, antipyretic, anti-inflammatory, antihelmintic, antifilarial, antidiarrheal, anxiolytic, antidiabetic, analgesic, anticonvulsant, neuroprotective, antiarthritic, antiviral, anticancer, hepatoprotective, anticancer, neuroprotective properties.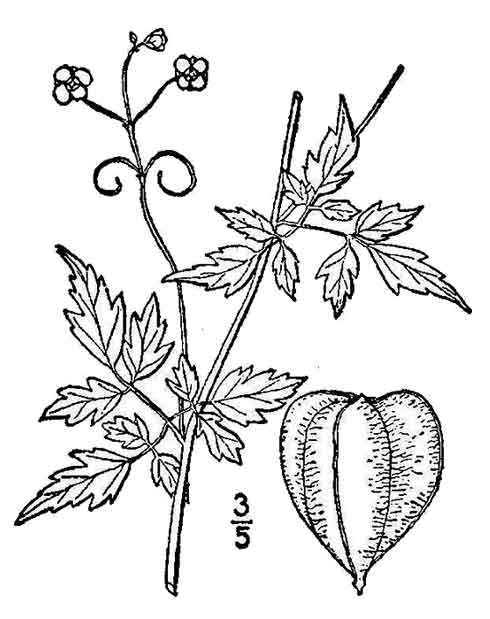 Uses
Nutrition / Culinary
• Leaves are edible.
• Leaves and young shoots, cooked, used as spinach.
Folkloric
• In the Philippines, decoction of roots used as diaphoretic, and used for catarrh of the bladder.
• Leaves are used internally as a beverage as an anti-rheumatic; externally applied as oil embrocations.
• Cold, fever, renal edema, urinary tract infections.
• Furuncle, carbuncle, eczema.
• Sprains and external wounds.
• Dosage: use 12 to 15 gms dried material or 15 to 30 gms fresh material in decoction. Pounded fresh material may be used as poultice, decoction of fresh material may be used as external wash.
• Elsewhere, poultice of leaves used for rheumatism, swellings, orchitis, and dropsy.
• Used as a hair wash.
• Leaf juice used for earaches or meatal discharges.
• Plant used as diuretic, stomachic, rubefacient, cholagogue, and pectoral.
• Decoction of root and leaves used for rheumatism, nervous diseases, piles, chronic bronchitis, and phthisis; also used for amenorrhea.
• In Sindh, roots used as diaphoretic, diuretic, and aperient. Decoction of roots used for piles and amenorrhea.
• Roots used as emetic and laxative.
• Fried leaves are applied to the pubis to increase menstrual flow in amenorrhea.
• Leaves boiled in castor oil applied for rheumatism, pains, swellings, tumors of various kinds.
• In the Malabar coast, leaves are used for pulmonary complaints.
• In Martinique, leaves are used as diuretic and stimulant.
• In Ayurveda, used for rheumatism, fever and earache.
• In Sri Lanka, leaves used to treat male fertility.
Others
• Repellent: Seed oil reported to be an effective insect repellent.

Studies
• Anthelmintic / Antifilarial: Study of extracts of Cardiospermum halicacabum was done on adult worms and microfilariae of Brugia pahangi. Results showed that the aqueous extracts had mild but definite direct macrofilarial action on B. pahangi. (2)
• Antiparasitic / Strongyloides stercoralis: Extracts of Cardiospermum halicacabum tested in vitro against third-stage larvae of Strongyloides stercoralis showed immobilization (nonmotility) rates better than ivermectin and piperazine. (3)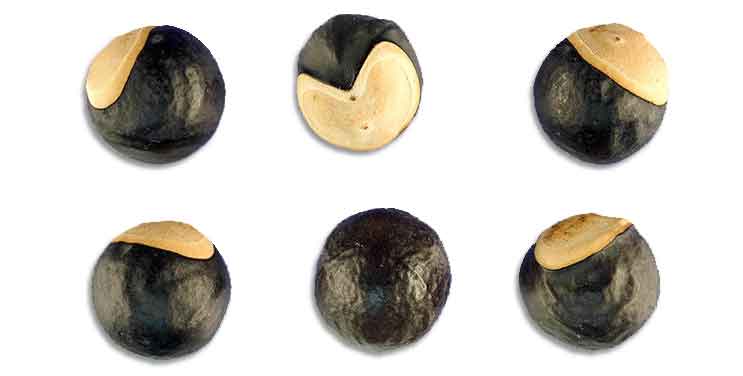 • Antidiarrheal: Study showed the antidiarrheal activity of the extracts of C halicacabum, probably due to the presence of phytochemicals–sterols, tannins, flavonoids and triterpenes. (4)
• Anti-Inflammatory / Suppression of TNFα and Nitric Oxide by Human Peripheral Mononuclear Cells: Study evaluated the inhibitory effects of an ethanolic fraction of C. halicacabum leaves extract on the production of pro-inflammatory mediators, NO, and tumor necrosis factor-alpha (TNF-α) on LPS-activated human peripheral blood mononuclear cells. The leaf extract potently inhibited TNFα (5-40 µg/mL) with IC50 17 µg/mL, and NO (20-100 µg/mL) with IC50 of 90 µg/mL. The anti-inflammatory activity supports its use in rheumatoid arthritis treatment. (5)
• Antihyperglycemic: Study in STZ diabetic rats show that CHE extract possesses a dose-dependent antihyperglycemic activity - decreasing plasma glucose and HbA1c, increasing levels of insulin and Hb. and provides evidence for its traditional use in diabetes control. (6)
• Anxiolytic / Roots: Study evaluated the anti-anxiety effects of alcoholic and aqueous root extracts of CH in mice in various anxiety models, viz., elevated plus maze (EPM), light-dark model (LDM), and open field rest (OFT).showed the alcoholic and aqueous extract of C. halicacabum possess anti-anxiety activity. in light-dark model and open field model, the alcohol and aqueous root extracts exhibited equipotent activity. (8)
• Anti-Inflammatory / Analgesic: Study evaluated an ethanolic extract of whole plant for anti-inflammatory activity in mouse macrophage cell line RAW264.7 cells. Results showed anti-inflammatory and analgesic activity with dose-dependent inhibition of mRNA expression of COX-2, TNF-α, iNOS, and COX-2 protein expression. (9)
• Antioxidant / Anti-Inflammatory: An ethanolic extract of CH exhibited anti-inflammatory activity by suppressing TNF-α and NO. The mechanism might be related to the decrement of the level of MDA in the edema paw via increased activities of CAT, SOT, and GPx. Results showed a potential as natural antioxidant and anti-inflammatory agent. (10)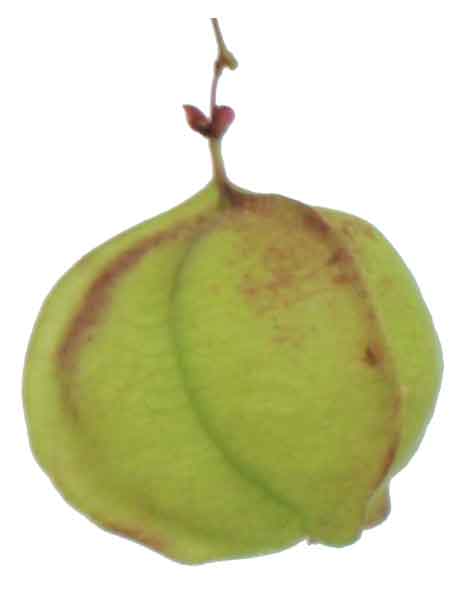 • Essential Oil / Seeds / Anti-Inflammatory: Analysis of seed oil yielded the main constituents as erucic acid 43%, oleic acid 30%, eicosanic acid 12%, octanoic acid 4.5%, and n-hexadecanoic acid 4.15%. The constituents may be responsible for anti-inflammatory activity. (13)
• Antimicrobial / Leaves / Roots: Analysis of leaves yielded alkaloids, carbohydrates, proteins and saponins. The extract exhibited marked concentration dependent antimicrobial activity. (14) Study evaluated the in vitro antimicrobial activity of whole plant of C. halicacabum. In this study, acetone and methanol root extract showed good antimicrobial activity against Salmonella typhi and Proteus mirabilis. An ethanol leaf extract showed good activity against Proteus mirabilis, while an acetone leaf extract showed good activity against Staphylococcus aureus. (49)
• Cortisone-like Effects / Dermatitis / Leaves: Collection of data suggests Cardiospermum halicacabum has a potential for use in many forms of skin inflammation, safe for in pediatric, adult, and elderly dermatitis conditions like atopic dermatitis, contact dermatitis, keratosis, lichenification, seborrheic dermatitis, cradle cap, and sun rashes, with activity that mimics cortisone without the phenomenon of photosensitization. (15)
• Free Radical Scavenging / Seeds: Various extracts of seeds were evaluated for free radical scavenging activity. All extracts showed good dose-dependent activity on all models of test doses. (16)
• Anticonvulsant / Root Extract: Study evaluated an alcoholic root extract on various murine models of epilepsy. Results showed significant anticonvulsant activity with a low motor toxicity profile. The activity was attributed to an increase in GABAergic activity. (17)
• Antibacterial / Stems, Leaves, Seed Coat: Study evaluated a methanolic stem extract for antibacterial properties against medically important bacteria viz. Staphylococcus aureus, B. subtilis, E. coli, K. pneumonia and Proteus vulgaris. Among these, S. aureus and Bacillus subtilis showed high zone of inhibition activity. (21) Study of leaf extract with various solvents showed potential antibacterial activity against test pathogens. (29) Study evaluated crude extracts from leaf, seed coat and stem of CH for antibacterial activity. Phytochemical screening yielded flavonoids, terpenoids, and cardiac glycosides. All extracts showed varying degrees of inhibitory activity against all tested bacteria, viz., Pseudomonas, E. coli, S. aureus, and Salmonella. (46)
• Increased Fertility in Male Rats / Leaves: Aqueous extract of leaves of Cardiospermum halicacabum increased fertility in male rats through a dose dependent increase in sperm motility and sperm count, possibly due to increased testosterone levels in the serum. There was also increase in number of females impregnated, number of implantations and number of viable fetuses. (22)
• Synthesis of Silver Nanoparticles / Leaves: Study reports the biogenesis of silver nanoparticles from the leaves of C. halicacabum through an eco-friendly and cost-effective way of synthesis. (23)
• Potential for Neurodegenerative Disorders / Aerial Parts and Seeds: Study evaluating the chemical composition of extracts from aerial parts and seeds, the inhibitory properties against tyrosinase, acetylcholinesterase (AChE) and butyrylcholinesterase (BChE) and antioxidant effects. PN total extract showed significant anti-tyrosinase activity. Results suggest the potential of both seeds and aerial parts in the treatment of neurological disorders. (see constituents above) (24)
• Protective Effect on Glycoprotein Metabolism: Study investigated the protective role of CH leaf extract on glycoprotein metabolism in STZ-induced diabetic rats. Results showed significantly increased plasma and tissue levels of glycoproteins containing hexose hexosamine, and fructose. Results showed a protective effect on abnormal glycoprotein metabolism in addition to its antihyperglycemic activity. (25)
• Anticarcinogenic / Apoptotic / Stem: Study investigated the cytotoxic activity of a methanolic stem extract of CH against breast cancer cell line (MCF-7). Results showed significant activity against the tested cell line. The significant decrease in cell viability confirms the antiproliferative activity of the extracts. Neutral red assay and Lactose dehydrogenase assay showed significant apoptotic activity against the cancer cell line. (26)
• Antiviral / Apoptotic / Stem: A methanol extract inhibited both HIV-RT (91$) and HBsAg (79%). Study yielded 11 compounds, among them Benzene dicarboxylic acid yielded a dock score −4.85 against HIV receptor and −4.71 against HBV receptor. Results suggested a potential source of bioactive principles for novel therapeutics in controlling HIV and HBV co-infection. (28)
• Neuroprotective / Scopolamine Induced Neurotoxicity: Study evaluated the effect of a methanol extract on cognitive functions and anti-cholinesterase activity in albino mice. Results showed the MCH significantly improved learning and memory and reversed the amnesia induced by scopolamine, together with significant decrease on whole brain acetylcholinesterase activity. (30)
• Antidiabetic / Leaves: Study evaluated the glucose uptake of crude n-hexane, methanol and aqueous leaf extracts of C. halicacabum. The methanol extract exhibited significant inhibitory effect on glucose diffusion in an in vitro model of glucose absorption. Results suggest a therapeutic potential in limiting postprandial glucose absorption. (31)
• Anti-Arthritic / Bi-Herbal Synergism / Leaves: Study evaluated the combined bi-herbal ethanolic extract of leaves of Calotrpis gigantea and C. halicacabum for synergistic in vitro and in vivo anti-arthritic effects and compared it with individual extracts of both herbal plants. The combined extract showed significant reduction of paw volume and edema when compared to the individual extracts. Effect was attributed to either inhibition of protein denaturation by inhibiting the proteinase enzymes or by stabilizing the membranes from free radical attacks generated due to immunological or inflammatory reactions observed in arthritic conditions. (33)
• Antiplasmodial / Leaves: In a study of 17 medicinal plants for antiplasmodial activity, C. halicacabum showed moderate activity (Pf 3D7 IC50: 40-60 µg/mL). (34)
• Hepatoprotective: Study evaluated the hepatoprotective effect of P. alba and C. halicacabum against toxicity effects of herbicide atrazine on lipid peroxidation and some antioxidant enzyme system in freshwater fish Labeo rohita. Results showed significant hepatoprotection against atrazine induced toxicity on freshwater fish L. rohita. (35)
• Anticancer Screening / MCF-7 Breast Cancer Cell Lines / Seed Oil: Study evaluated the cytotoxic effect of Cardiospermum halicacabum seeds on HT-29, HCT-15 colon carcinoma, SK-MEL-2 skin carcinoma, and MCF-7 breast carcinoma, with Doxorubicin as standard drug. Results showed potent cytotoxic activity of n-hexane extract of seeds of CH against MCF-7 breast cancer cell line with 50% growth inhibition value (G150) of 12.8 µg/ml. Other extracts showed poor activity in other tested cell lines. (36)
• Flavonoid Fraction of Leaves / Hypolipidemic / Antidiabetic: Study analyzed the hypolipidemic effect of a leaf flavonoid treatment on streptozotocin induced diabetic rats. After induction of diabetes, the flavonoid fraction of CH normalized glucose level and lipid profile. (37)
• Hepatoprotective / Carbon Tetrachloride Toxicity / Stems: Study investigated the hepatoprotective effect of various extracts of C. halicacabum stems on CCl4 induced hepatic damage model in male wistar rats. An ethyl acetate extract (400 mg/kg) exhibited significant protection against CCl4-induced hepatocellular injury compared to all extracts. There was decrease in elevated serum levels of markers and a significant increase in total protein, indicating recovery of hepatic cells. (38)
• Cyanogenic / Toxicity Concern: Committee for Veterinary Medicinal Products reports that Cardiospermum halicacabum is cyanogenic due to the presence of hydrocyanic acid releasing cyano lipids. A 95& ethanolic extract of leaves has been reported to produce CNS depression mice at high, near lethal doses (approximately 1000 mg/kg intraperitoneally). On the cardiovascular system, the extract caused bradycardia and a fall in blood pressure. The maximum permitted levels for hydrocyanic acid in EU foodstuffs, either naturally or through addition of flavourings, is 1 mg/kg (except nougat and marzipan that allows 50 mg/kg). Residues of hydrocyanic acid which may be theoretically released from cyano lipids present in the plant were considered below maximum limits established for plant derived foodstuffs in the EU. (39)
• Antiarthritic / Synergistic Effect of C. halicacabum and Cissus vitiginea: Study evaluated the anti-arthritic potential of Cardiospermum halicacabum, Cissus vitiginea and combined extracts of both in a complete Freund's adjuvant (CFA) induced model. Results showed the combined extracts significantly (p<0.01) decreased paw edema on the 21st day, and showed more effect than either extracts alone in terms of % inhibition. (40)
• Enhancement of Glucose Uptake / Leaves: Study of a hydroalcoholic extract of leaves isolated eleven compounds and tested for cytotoxicity by MTT assay. Phytochemical screening yielded alkaloids, flavonoids, tannins, and terpenoids. Results showed hypoglycemic activity and stimulation of glucose uptake in L-6 skeletal muscle cells. Compound 1 (kaempferol-3-o-a-l-rhamnoside) showed increase in glucose uptake by 11.38 ± 2.04 and compound 8 (apigenin-7-0-ß-d-glucuronide) by 15.97 ± 2.16% over control. (41)
• Acute and Sub-Chronic Toxicity / Leaves: Study evaluated acute and sub-chronic toxicity of methanol leaf extracts of C. halicacabum and methanol leaf extract of Vitex negundo in mice and rats, respectively. In acute toxicity testing, no sign of toxicity viz. lethargy, jerking, convulsions and mortality was observed up to 2000 mg/kg for both MLECH and MLEVN. In sub-chronic testing, there were also no signs of toxicity or mortality at a dose of 400 mg/kg in rats. (42)
• Anti-Cancer / Hepatocellular Carcinoma Cell Line: Study evaluated the anti-cancer potential of three leaf extracts against Hep-Ge cell line. Results showed the methanol extract had profound effect in controlling Hep-G2 proliferation. Study confirmed the cytotoxic effect involved apoptotic changes. (43)
• Anti-Ulcer: Study evaluated the antiulcer activity of ethanol extract of C. halicacabum against gastric ulcers induced by indomethacin, pyloric ligation and Helicobacter pylori infection in Wistar rats. In the three models of ulcer induction, the alcohol extract showed better antiulcer activity against ulcers induced by indomethacin and pylorus ligation dose dependently. The same extract failed to show anti-H. pylori activity. (44)
• Anti-Arthritic / Leaves. Study evaluated the anti-arthritic effect of an ethanolic extract of Cardiospermum halicacabum leaves on Freund's complete adjuvant (FCA) induced arthritis in rats. Results showed inhibition of FCA induced arthritis in a dose dependent manner, significant (p<0.001) with 250 mg/kg dose. The significant anti-arthritic effect was compared to indomethacin 10 mg/kg. (45)
• hDHODH: Target for Rheumatoid Arthritis / Leaves: An E-pharmacophore model based on A771728, an experimentally resolved inhibitor of hDHODH (Human DiHydroOrotate DeHydrogenasee), is effective in controlling proliferation of abnormal immune cells. Phytocompounds from leaves of C. helicacabum were screened, docked, and simulated against hDHODH to evaluated the possible inhibitory effects of the compounds. Study helps spell out active ingredients in CH leaf that may be used for the treatment of rheumatoid arthritis. Luteolin 7-O-glucornidee and apigenin 7O-glucornide may be lead compounds. Study may be a starting point for exploring alternative mechanisms of action of the leaves of CH against inflammatory targets like hDHODH. (47)
• Anticancer Screening on Human Cancer Cell Lines / Seeds: Study evaluated various seed extracts against four human cancer cell lines viz., HT-29, HCT-15. SK-MEL-2, and MCFT using SRB cytotoxiciy assay and compared with known anti-cancer drug, doxorubicin. Results suggest potential of CH seeds as anti-neoplastic on human cancer cells. GC-MS analysis showed the presence of different fatty acids which may be responsible for the anticancer activity. (48)
• Antimicrobial / Synergism with Buteaa monosperma / Leaves: Study evaluated the antioxidant and antimicrobial activity of a combination of shade dried leaf extracts of C. halicacabum and Buteaa monosperma extract. Phytochemical screening yielded flavonoids, protein, alkaloids, terpenoids, saponin, and glycosides, with higher phytoconstitutents in the aqueous extract compared to ethanol and methanol extract. Antimicrobial activity was evaluated against P. aeruginosa, P. vulgaris, V. cholera, Shigella sp., and Citrobacter. The aqueous extract showed maximum inhibitory activity. The combination showed antimicrobial synergism with maximum zone of inhibition. (51)
• Silver Nanoparticles / Antioxidant / Antimicrobial / Leaves: Study reports on green synthesis of silver nanoparticles using aqueous leaf extract of C. halicacabum. The synthesized AgNPs were tested against different bacterial and antifungal pathogens (P. vulgaris, P. aeruginosa, S. aureus, B. subtilis, S. paratyphi, Alternaria solani and Fusarium oxysoporum) and showed promising antimicrobial activities. The AgNPs also showed significant DPPH, hydroxyl, and superoxide radical scavenging activities. (52)
• Active Compounds / Antioxidant / Leaves: Study of leaf extract yielded eleven compounds and were evaluated for in vitro antioxidant activity. Compounds 1 and i8 were selected for structural elucidation and active constituents were identified as kaempferol-3-o-a-1-rhamnoside and apigenin-7-o-ß-d-glucoronide. The isolated compounds showed strong antioxidant potential by total antioxidant capacity assay, reducing power assay, and DPPH assay. (53)
• Membrane Stabilizing Activity / STZ-Induced Diabetic Rats: Study investigated whether C. halicacabum leaf extract can improved the membrane bound enzymes activity by STZ-induced male albino Wistar diabetic rats. Results showed marked decrease in activities of membrane bound phosphatases in erythrocytes and tissues of STZ-induced diabetic rats and significantly increased the activities of the enzymes towards near normalcy. (54)
• Anti-Snake Venom Activity: Study evaluated an ethanolic extract of C. halicacabum for in vitro and in vivo anti-snake venom activities against Russell's viper venom. In vitro activity was done by inhibition of hemolytic and hyaluronidase activity and in vivo evaluation by the modifying effect of the test dose on Russell's viper venom and blood coagulation in albino rats. Results showed markedly prolong survival time in mice and decreased bleeding time. In vitro evaluation showed inhibition of hemolysis induced by the viper venom in a concentration dependent manner. (55)
• Mucilage / Potential as Excipient / Aerial Parts: Study isolated and characterized the mucilage from aerial parts of C. halicacabum. The mucilage showed good physical, chemical, and flow properties, with characteristic peaks on FTIR spectrum. Results suggest potential of the mucilage for use as excipient in pharmaceutical formulations. (56)
• Antioxidant Synergism with Pisonia grandis / Leaves: Study evaluated the in-vitro free radical scavenging efficacy of combined ethanolic biherbal extract (BHE) from equal quantities of leaves using hydroxyl, H2O2, and superoxide radical scavenging activity. Results suggested that the BHE has more potent antioxidant potential than either individual preparation alone. (57)
• Antimicrobial / Anticancer / DNA Fragmentation: Study evaluated a methanolic of C. halicacabum for antimicrobial activity, anticancer, and DNA fragmentation properties. C. albicans and T. interdigitale showed higher zones of inhibition. A ME showed higher zones of inhibition against V. parahaemolyticus and S. marcescens. Study also suggested inhibition of Hep-G2 hepatocellular carcinoma cell growth via apoptosis. DNA fragmentation via apoptosis also indicates good anticancer activity. (59)
• Potential Human Breast Cancer Cell Lines Growth Inhibitors/ Seeds: Study evaluated the cytotoxicity of seed powder extracts and fractions against various human breast cancer cell lines, i.e., MCF-7, MDA-MB-231, MDA-<B-4345. Results showed potential cytotoxicity of CH seeds against MCF-7 breast cancer cell line with 50% growth inhibition (GI5O of <10 µg/ml. The seeds inhibition effect has potential for use in cancer therapy researches. (60)
• Iatratogenic Hypercortisolism / Cushing's from a Leaf / Endocrine Dysruption: Study reports on a case of a 65-year old woman referred for iatrogenic hypercortisolism, which was attributed to a chronic application of a phytocosmeticv cream, containing an ethanol extract of C. halicacabum plant. Adrenal insufficiency occurred after the cream application was stopped. Study investigated whether and how chronic application could have caused the iatrogenic hypercotisolism. The CH extract displayed a glucocorticoid-like activity via direct on the pituitary-adrenal axis mediated by binding to the glucocortioid receptor. The study describes a case of iatrogenic hypercortisolism during chronic exposure to a topical phytocosmetic product. (61)
• Antibacterial Against Wound Pathogens / Antioxidant: Study of methanolic extracts of Cardiospermum halicacabum showed presence of significant antibacterial and antioxidant activity. The extract was more active against Gram positive microbes than Gram negative microbes. Extract showed radical scavenging activity of about 77%. (63)
• Comparative Bactericidal Effect / Fresh Plant Powder and Commercial Powder: Study evaluated the antibacterial efficacy of wild and pulverized whole plant powder extracts of Vernonea cinerea and Cardiospermum halicacabum compared to same plant powder available in the market. All powder preparations showed comparatively good antimicrobial activity when compared to commercial antibiotics. Streptococcus pyogenes was more susceptible towards the EE of CH wild plant followed by Staphylococcus aureus. Effects could be due phenolic compounds, tannins, flavonoids, sterols, etc. Results confirmed the antimicrobial patter of V. cinerea and C. halicacabum ethanolic extracts and recommends the use of fresh plant powders for medicinal purposes. (64)
• Anti-Inflammatory / Antioxidant: Study evaluated plant extracts from Cardiospermum halicacabum, Epilobium parviflorum, and Melilotus officinalis for antioxidant and anti-inflammatory effects. Polyphenols were present in 40% ethanol plant extract, which at 0.1-10µg/µL achieved good antioxidant effects, with a DPPH radical scavenging of 90%. In LPS-stimulated cells, at 1 µg/µL, the extracts did not affect cell vitality, displayed significant inhibition of H2DCFDA and NO production, and inhibited ZM 241385 binding in CHO cells transfected with A2A receptors. RAW 264.7 and N9 cells presented a density of them in 60 and 45 fmol/mg of protein, respectively. Results suggest the three plants are potential sources of agents for treating disorders related to oxidative stress and inflammation. (65)
• Antifungal / Trichophyton rubrum: Dermatophytosis is a superficial fungal infection limited to the stratum corneum of the epidermis, hair and nails, constituting a public health hazard because of high prevalence and associated morbidity. Two predominant pathogens are Trichophyton rubrum and T. mentagrophytes. Study evaluated in silico and in vitro antifungal activity of C. halicacabum against T. rubrum, and studies a potential interaction with Hsp90 for a role in both pathogenicity and drug susceptibility of T. rubrum. Luteolin and rutin molecules were identified in silico as important potential inhibitors of Hsp90. Results indicated a strong fungistatic effect or C. helicacabum against T. rubrum, suggesting potential therapeutic efficacy for treatment of dermatophytoses. C. halicacabum compounds, particularly luteolin and rutin, are possible Hsp90 interactions, explaining their fungistatic activity. (66)

Availability
- Wild-crafted.
- Seeds, powders, extracts in the cybermarket.