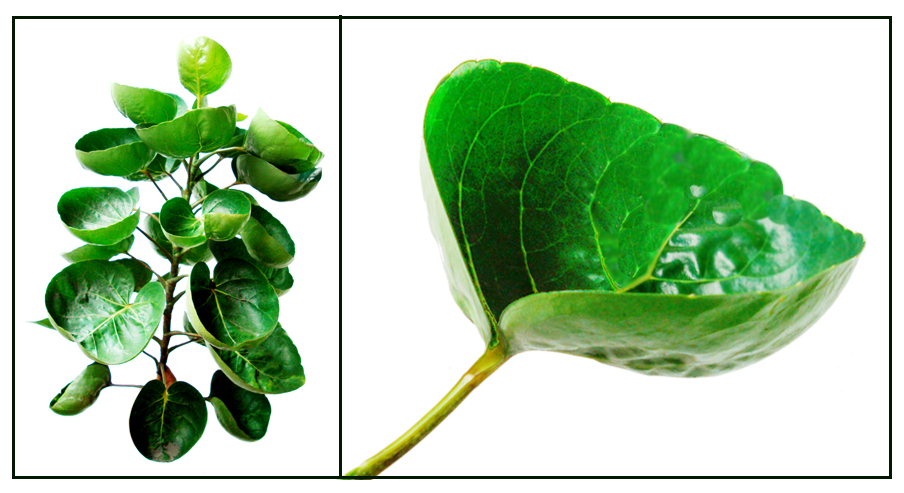 Botany
Platito is an erect shrub growing to a height of 1.5 to 3.5 meters. Stem is woody, branched, round, long and straight. Leaves are simple, somewhat rounded and concave, saucer-like, 6 to 12 centimeters wide, heart-shaped at the base and distantly toothed in the margins.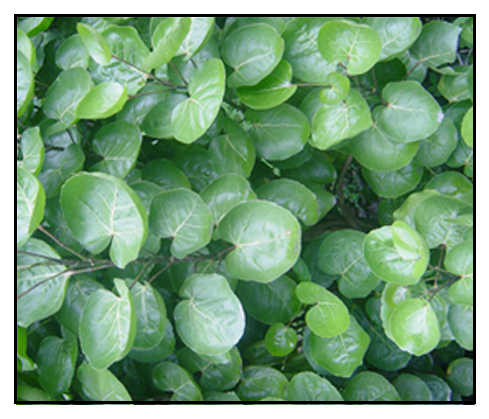 Distribution
- Planted for ornamental purposes.
- Rarely flowers in the Philippines.
- Probably Malayan in origin.
Constituents
- Yields polsciasaponin P1, calcium oxalae, peroxidase, amygdalin, phosphate, iron, fats, proteins, vitamins A, B1 and C.
- Yields a high content of triterpenoid saponins.
- Leaf yielded a triterpenic glycoside: saponin C in addition to saponins A (calendulas E) and saponin B.
- A triterpenoid saponin, polysciasaponin P, was isolated from the leaves identified as 3-O-[ß-D-glucuronopyranosl] oleanolic acid 28-O-ß-D-glucopyranoside. (9)
- Leaves of Polyscias scutellaria yielded an oleanolic glycoside, polysciasaponin P2, in addition to plysciasaponin P3. (10)
Properties
- Considered wound healing.
- Studies have shown wound healing and lipid peroxidation inhibition properties.
Parts used
Leaves, bark, and roots.
Uses
Edibility
- Leaves are edible. Young leaves used as ingredient in stews.
Folkloric
- Leaves are dipped in boiling water and applied hot to the region opposite the bladder to induce urination.
- Leaves and roots are mixed with parsley and used as diuretic.
- Leaves are used for dressing ulcers.
- In the Vanuatu Islands, leaf juice used in the immediate post-partum period to facilitate the expulsion of placental fragments. Also postpartum, decoction of leaves used as cleansing solution. (13)
- Used as laxative, antiseptic, and deodorant.
- In Indonesia, leaf juice mixed with coconut oil and tumeric applied over breast engorgement.
- In Indonesia, coconut oil with leaf juice of N. scutellarium is gently massaged to the scalp to promote hair growth. Shoots and leaves used for urinary problems.
- In the Western Pacific, macerated bark used for treatment of ciguatera poisoning. (8)
- In Papua New Guinea, leaves used as stimulant. (15)
- In Indonesia, used in the treatment of body odor. (16) Decoction of fresh leaves used for dysentery. (17) In Turgo, Yogyakarta, boiled leaves used for skin cuts and as diuretic. (19)
- In the Fiji, leaves used to facilitate childbirth. Juice from leaves used to relieve toothache. (18)
- In Malaysia, leaves used for bathing in anorexia. (20)
Others
- Fodder: Leaves used as fodder for cattle.
- Leaves used as food platter or drinking vessel.
- Used as hedge plant.
- Stems used as fuel in areas and times of fuel-wood scarcity. (15)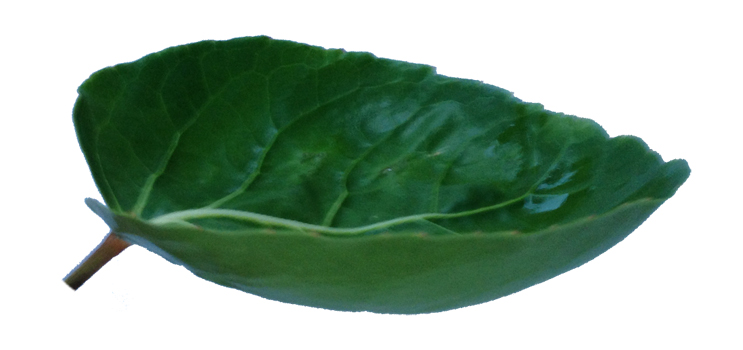 Studies
• Hair Growth Activity / Leaves: Study evaluated the hair growth activity of an ethosomal and non-ethosomal gels of ethyl acetate fraction, as well as its ability to penetrate the skin and its safety. Results showed the ethosomal gel at concentration of of 1% had better activity than the non-ethosomal gel, together with a better cumulative penetration of quercetin. Safety testing showed both concentrations of 0.5% and 1% of the ethosomal gel can cause mild irritation on topical application. (14)
• Wound Healing / Lipid Peroxidation Inhibition: Study of leaf saponin extract showed promotion of collagenation in excision and incision wound models. It also showed concentration-dependent inhibitory effects on lipid peroxidation.  (5) (7)
• Antibacterial / Acinetobacter / Body Odor: Study evaluated the antibacterial activity of P. scutellaria against bacteria tat cause body odor i.e., Acinetobacter sp. through well diffusion and colony-formation unit methods. Hexane and ethyl acetate fractions of PS extract showed strong antibacterial activity against Acinetobacter sp. Results showed potential as antibacterial agent against Acinetobacter sp. on human armpit. (16)
Availability
Wildcrafted.