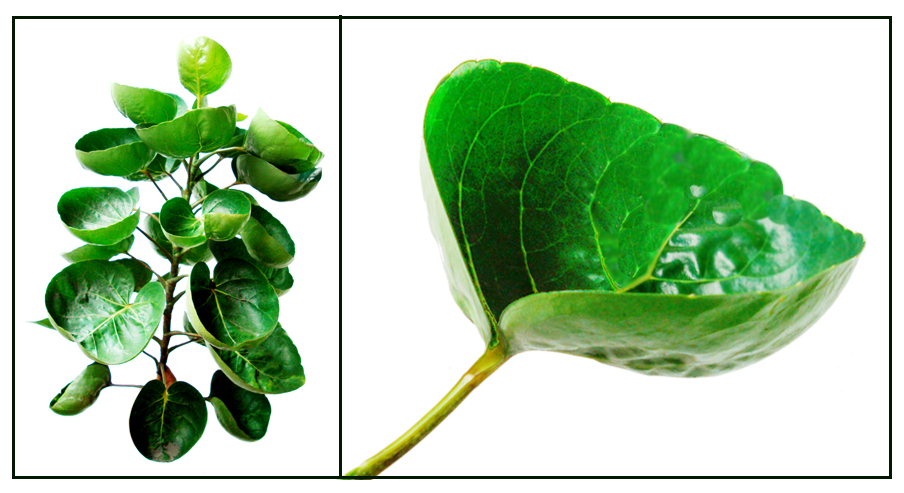 Gen info
- The genus Polyscias of family Araliaceae comprises about 116 species that are widely used for ornamental purposes, some with potential medicinal value.
Botany
Platito is an erect shrub growing to a height of 1.5 to 3.5 meters. Stem is woody, branched, round, long and straight. Leaves are simple, somewhat rounded and concave, saucer-like, 6 to 12 centimeters wide, heart-shaped at the base and distantly toothed in the margins.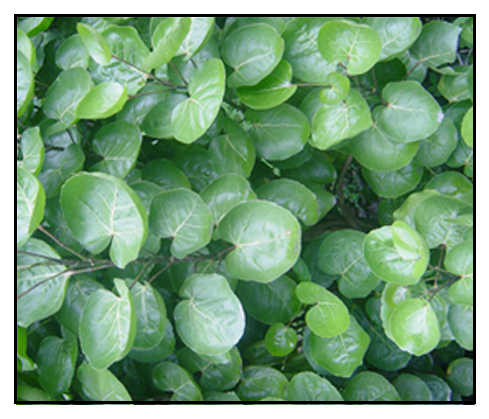 Distribution
- Introduced.
- Planted for ornamental purposes.
- Rarely flowers in the Philippines.
- Native to Maluku, New Guinea, Santa Cruz Is., Solomon Is., Vanuatu.
Constituents
- Yields polysciasaponin P1, calcium oxalate, peroxidase, amygdalin, phosphate, iron, fats, proteins, vitamins A, B1 and C.
- Yields a high content of triterpenoid saponins.
- Leaf yielded a triterpenic glycoside: saponin C in addition to saponins A (calendulas E) and saponin B.
- A triterpenoid saponin, polysciasaponin P, was isolated from the leaves identified as 3-O-[ß-D-glucuronopyranosl] oleanolic acid 28-O-ß-D-glucopyranoside. (9)
- Leaves of Polyscias scutellaria yielded an oleanolic glycoside, polysciasaponin P2, in addition to polysciasaponin P3. (10)
Properties
- Considered wound healing.
- Studies have shown wound healing, lipid peroxidation inhibition, blood glucose lowering, anti-inflammatory, hair-growth promoting, lactogenic, antifungal, anticancer, aphrodisiac properties.
Parts used
Leaves, bark, and roots.
Uses
Edibility
- Leaves are edible. Young leaves used as ingredient in stews.
- Because of aromatic properties, shredded shield aralia can be mixed with meat or fish to conceal the odor. (28)
Folkloric
- Leaves are dipped in boiling water and applied hot to the region opposite the bladder to induce urination.
- Leaves and roots are mixed with parsley and used as diuretic.
- Leaves are used for dressing ulcers.
- In the Vanuatu Islands, leaf juice used in the immediate post-partum period to facilitate the expulsion of placental fragments. Also postpartum, decoction of leaves used as cleansing solution. (13)
- Used as laxative, antiseptic, and deodorant.
- In Indonesia, leaf juice mixed with coconut oil and tumeric applied over breast pain or engorgement.
- In Indonesia, coconut oil with leaf juice of N. scutellarium is gently massaged to the scalp to promote hair growth. Also, ground leaves in water can be massaged on the head. Shoots and leaves used for urinary problems.
- In the Western Pacific, macerated bark used for treatment of ciguatera poisoning. (8)
- In Papua New Guinea, leaves used as stimulant. (15)
- In Indonesia, used in the treatment of body odor. (16) Decoction of fresh leaves used for dysentery. (17) In Turgo, Yogyakarta, boiled leaves used for skin cuts and as diuretic. (19)
- In the Fiji, leaves used to facilitate childbirth. Juice from leaves used to relieve toothache. (18)
- In Malaysia, leaves used for bathing in anorexia. (20)
- In Indonesia, used to increase breast milk production. (23)
Others
- Fodder: Leaves used as fodder for cattle.
- Utensil use: Leaves used as food platter or drinking vessel because of bowl-like shape and tear-resistant properties.
- Agroforestrey: Used as hedge plant. Cultivated for ornamental purposes.
- Fuel: Stems used as fuel in areas and times of fuel-wood scarcity. (15)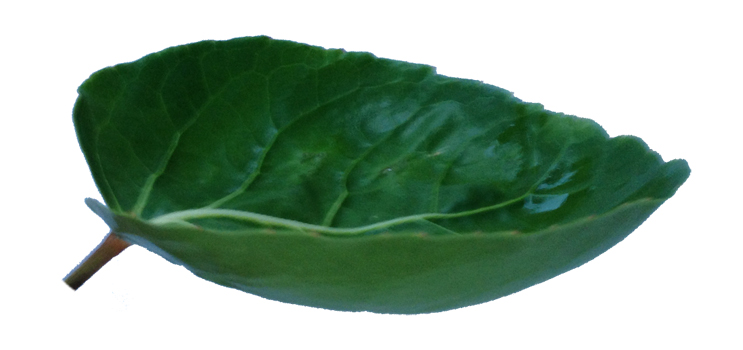 Studies
• Hair Growth Activity / Leaves: Study evaluated the hair growth activity of an ethosomal and non-ethosomal gels of ethyl acetate fraction, as well as its ability to penetrate the skin and its safety. Results showed the ethosomal gel at concentration of of 1% had better activity than the non-ethosomal gel, together with a better cumulative penetration of quercetin. Safety testing showed both concentrations of 0.5% and 1% of the ethosomal gel can cause mild irritation on topical application. (14)
• Wound Healing / Lipid Peroxidation Inhibition: Study of leaf saponin extract showed promotion of collagenation in excision and incision wound models. It also showed concentration-dependent inhibitory effects on lipid peroxidation.  (5) (7)
• Antibacterial / Acinetobacter / Body Odor: Study evaluated the antibacterial activity of P. scutellaria against bacteria tat cause body odor i.e., Acinetobacter sp. through well diffusion and colony-formation unit methods. Hexane and ethyl acetate fractions of PS extract showed strong antibacterial activity against Acinetobacter sp. Results showed potential as antibacterial agent against Acinetobacter sp. on human armpit. (16)
• Gold Nanoparticles / Catalytic Reduction of Methylene Blue / Leaves: Study reports on the green synthesis of gold nanoparticles (AuNOs) using an aqueous fraction of Polyscias scutellaria leaf extract as reducing agent and stabilizer. The AuNPs exhibited excellent catalytic activity for reduction of methylene blue with NaBH4. (21)
• Antifungal Against Candida albicans / Leaves: Study evaluated the antifungal activity of P. scutellaria against Candida albicans using well dilution and diffusion disc methods., Fluconazole was used as positive control. The ethanol extract showed antifungal activity with MIC above 6400 µg/mL. Results suggest potential antifungal agent against C. albicans. (22)
• Lactogenic Effect / Against Candida albicans / Leaves: Hypogalactia is a challenge for mothers to complete exclusive breastfeeding. In Indonesia, P. scutellaria has been used to increase breast milk production. Study evaluated the novel galactopoietic effect of P. scutellaria in lactating rats for three weeks. The PSE increased the weight gain and survival rate of pups from the 3-week observation. Serum Prl and serum Oxt were significantly higher in lactating rats treated with PSE. The polyphenol-rich PSE is a promising galactopoietic by orchestrating Prl and Oxt and reducing the mortality of pups. (23)
• Inhibition of Dopamine D2 Receptors / Increase Prolactin Secretion and Breast Milk Production / Leaves: Study evaluated the potential of active compounds contained in P. scutellaria leaves as a dopamine D2 receptor (D2R) inhibitor through molecular docking studies. Results on the molecular docking of D2R showed the binding value of drug control affinity (risperidone). The inhibitory activity on D2R showed an impact on increasing prolactin secretion, which can elevate breast milk production. Results suggest potential for use of P. scutellaria active compounds as drug candidate to increase breast milk production. (24)
• Anti-Inflammatory Against Cyclooxygenase-II Enzyme: Study of four medicinal plants, including Polyscias scutellaria, revealed anti-inflammatory potential both in in-vitro and in-silico studies. Overall, N-(2-hydroxycyclohexyl)-4-methylbenzenesulfonamide, Benzeneethanamine, 2-fluoro-. beta., 3, 4-trihydroxy-N-isopropyl; and 3,5-di-tert-butylphenol could be the potential leads for COX-2 inhibitor for further evaluation of drug-likeliness. (25)
• Inhibitors in Cervical Cancer: There is 14.3% over-expression of Bcl-2 protein in non-invasive cervical carcinoma and 65.2% in invasive cervical carcinoma. The Bcl-2 protein in an important regulator of growth and differentiation pathways. Study evaluated the mechanism of inhibition of over-expression of Bcl-2 protein by bioactive compounds from P. scutellaria plant with virtual screening approach through in silico studies. Results of docking analysis showed the bioactive compounds of the mangkokan plant provided inhibitory activity with gibbs energy values of -6.07, -5.18, -5.43 and -6.02. The bioactive compounds have potential as Bcl-2 inhibitors in cervical cancer. (26)
• Aphrodisiac Activity / Sub-Chronic Toxicity / Leaves: Study evaluated the aphrodisiac effect of leaf extract and its safety through sub-chronic toxicity testing. Results showed significant stimulating effect on sexual activity compared to the sildenafil effect. In sub-chronic toxicity test with extract given for 28 days, there was a significant increase in blood SGPT at 1500 mg/kg body weight. Results suggest an aprhodisiac effect. Caution is advised on high doses because of possible influence on liver function. (27)
• Effect on Blood Sugar / Leaves: Study evaluated the antidiabetic effect of Polyscias scutellaria on alloxan-induced male Wistar rats. Metformin was used as standard drug. There was a significant change in blood glucose level between extract groups. The 500 mg/kbw was the most effective dose (p=0.001). Results suggest potential for blood glucose reduction, although not as good as the standard group. (29)
• Stimulation of Breast Milk Production / Serotonergic and Prolactin Receptors / Leaves: Serotonin is a neurotransmitter that plays a role in stimulating prolactin secretion by the pituitary gland. Shield aralia yields various active compounds, including afzelin, kaempferol, quercetin, quercitrin, and rutin. Study evaluated the potential of the active compounds in P. scutellaria leaves in enhancing breast milk production through in-silico analyses of two main proteins, serotonin 5-hydroxytryptamine-2A- receptors (5-HT2AR) and prolactin receptors (PRLR). Molecular docking studies showed the active compounds docked at the same site as Risperidone, a known drug that influences serotonin reuptake, and used in the study as positive control. Results suggest the leaf compounds could be used as an alternative medicine to increase breast milk production. (30)

Availability
Wildcrafted.