Botany
Pusong-lutang is a water plant of the habit of the water lily. Stems are long, floating and rooting at the nodes. Leaves are rounded, heart-shaped, 2.5 to 7.5 cm wide, and on long stalks. Flowers are white but yellow on the base. Corolla lobes are 6 to 8 mm long, and the tube bears a ring of white hairs around the throat. Fruit is a somewhat rounded capsule, and contains 10 to 20 seeds.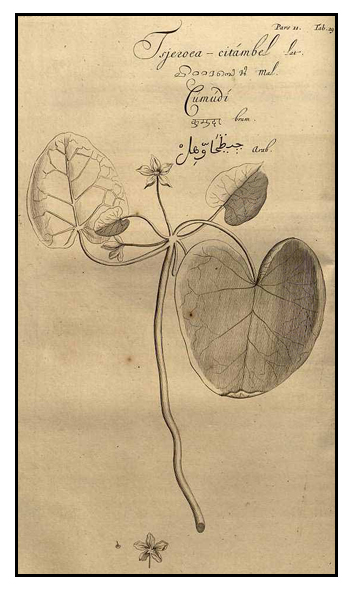 Distribution
- In shallow lakes, quiet streams, and sometimes rice paddies, at low and medium altitudes; however, ascending in Mount Data to an altitude of 2,100 meters.
- Sometimes cultivated in ponds or as an aquarium plant.
- Also found in India to Southern China.

Parts used
Stalks, seeds and leaves.

Uses
Culinary
- In China, reported edible use.
Folkloric
- In India, stalks and leaves are pounded with oil and applied to ulcers and insect bites. Also, used as a substitute for Valeriana hardwickii in neurological disorders and colic.
- Decoction used as wash for parasitic skin complaints.
- Seeds eaten to destroy or prevent intestinal worms.
- Reported use for fever and jaundice.
Studies
• Hepatoprotective / Roots: Study evaluated a hydroalcoholic extract of roots of Limnanthemum cristatum for hepatoprotective activity against CCl4 induced hepatotoxicity in male Wistar rats. The root extract significantly increased total protein and antioxidant enzymes, catalase and reduced glutathione, and improvement in lipid peroxidation. Silymarin, a known hepatoprotective drug, was used as standard for comparison. (2)
Availability
Wild-crafted.