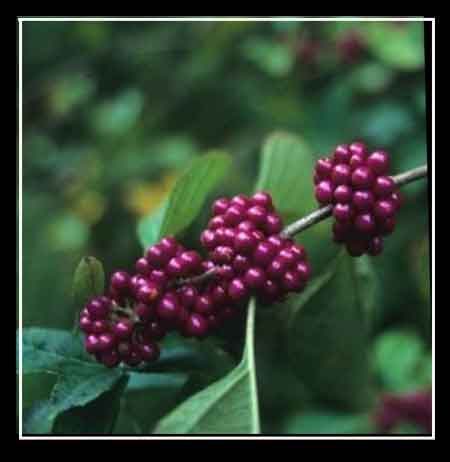 Gen info
- Callicarpa comprises about 150 species, which are mainly distributed in East and South-East Asia. followed by tropical and temperate America, tropical Australia, and some Pacific Islands, The highest concentration of species is in the Philippines and in Cuba. (4)
- Callicarpa erioclona is a species of beauty berry native to Vietnam, Borneo, Sulawesi, Java, New Guinea, the Bismark Archipelago, and the Philippines.
- In a taxonomic revision of the genus Callicarpa (Lamiaceae) in the Philippines, 27 taxa are recognized, and 13 names reduced to synonymy. (5)
- In the Philippines, Callicarpa erioclona is most likely to be confused with C. plumosa, which is rare in comparison and last entire leaf margins and a large corolla. Outside the Philippines, it is confused with C. candicans, but distinguished by its ovary and fruit, which have scattered brown hairs. In C. candicans the ovary and fruit are glabrous, In C. erioclona, the stem and lower leaf indumentum of plumose hairs. (8)
Botany
Tubang-dalag is a lax shrub growing to 2 meters in height. Branches are relatively few and slender, and the twigs densely covered with dirty-brown, shaggy hairs. Leaves are oblong-ovate or oblong-elliptic, 13 to 24 centimeters in length, and 5 to 10 centimeters in width; the margin entire toward the pointed base and toothed towards the pointed apex. Cymes upon the peduncles are as long as the petioles, like them rather small and hairy. Flowers are minute, pale- or whitish-blue, light-pink tow white, borne on axillary cymes, and 2 to 5 centimeters long. Fruit is a purple berry, small, spherical, 3 to 4 millimeters in diameter, subtended by a saucer-shaped calyx, and growing in tight clusters.
Distribution
- Common in primary and secondary forests at low altitudes in Luzon, Mindoro, Leyte, Negros, and Mindanao.
- Also occurs in Borneo, Indonesia, Vietnam, New Guinea.

Uses
Edibility
- Berries are edible; but not commercially sold.
Folkloric
- Leaf decoction used as wash to treat itches,
- Leaves mixed with coconut oil, applied to wounds.
Others
- Fish Poison: Leaves are used with other plants as fish poison.
Studies
• Taxonomic Revision: Study presents the taxonomic revision of the genus Callicarpa L. in the Philippines. Twenty-seven taxa are recognized, and thirteen names newly reduced to synonymy. (2)
• Antimicrobial: In a study of 191 plant extracts from more than 30 families, found in Sabah, Malaysia, tested by disk diffusion technique against Gram-negative and Gram-positive bacteria and Candida albicans, extracts of four plants, including Callicarpa erioclona exhibited antimicrobial properties. (3)

Availability
Wild-crafted.