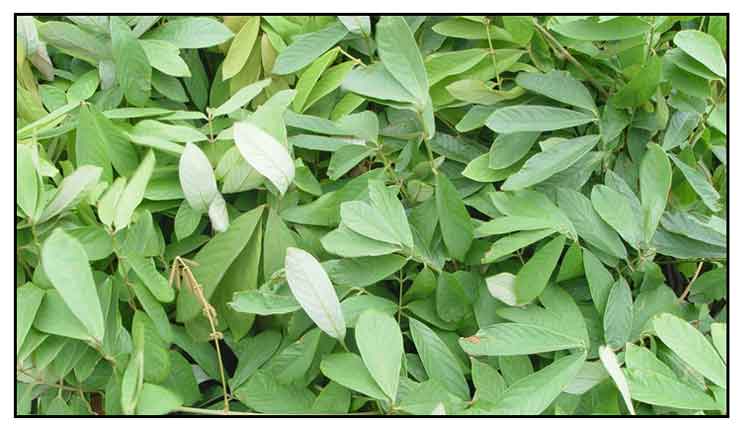 Botany
Tubli is a rambling climber, with branches covered with brown hairs. Leaves are pinnate and 30 to 50 centimeters long. Leaflets are usually oblong, 9 to 13, when matured smooth above, and subglaucous and silky beneath, 10 to 15 centimeters long, and about half as broad. Racemes are lax, 15 to 30 centimeters in length, with reddish flowers in stalked clusters. Pods are 5 to 8 centimeters long and contain 1 to 3 seeds, flat and reniform, olive, brown or black.
Distribution
- Abundant in thickets along streams, in secondary forests at low and medium altitudes from northern Luzon to Mindanao.
- Also occurs in Chittagong through Malaya to New Guinea and the Bismark Archipelago.
Constituents
- Root reported to contain rotenone, derrid, anhydroderrid, derrin, tubotoxin, and tubain.
- A 1933 study reports isolating pure rotenone, as well as tephrosin and toxicarol.
- Study yielded two new rotenoids–4',5'-dihydroxy-6a,12a-dehydrodegueline and 11,4'5'-trihydroxy-6a,12a-dehydrodeguelin–along with known rotenoids, rotenone and deguelin.
- Study yielded seven rotenoids. (See Studies)
- Study yielded four lipid constituents, including three ceramides and a poly-hydroxyl octadecenoic acid, 12, 13, 15-trihydroxy-9-octadecenoic acid.
Properties
- Insecticidal from the rotenone in the roots.
- Toxicity / Historical notes: Since early times, the root has been used as fish poison in the Philippines, the Dutch East Indies, and the Malay Peninsula.

Parts utilized
Leaves and roots.
Uses
Folkloric
- Malay women reported to use a scrap of the root with a little opium as abortifacient, placing it in the vagina all night for successive nights.
- Infusion or decoction of roots with coconut oil applied to itchy lesions.
- Plaster of the root used for abscesses and leprosy.
- Used by Ifugao-migrants for wounds and skin disease.
Others
- Insecticidal / Poison / Rotenone: (1) Roots are insecticidal; rotenone from roots is raw material for insecticides against plant pests. (2) Since early times, the root has been used as fish poison in the Philippines, the Dutch East Indies, and the Malay Peninsula. The Chinese and Malay gardeners have used the root decoction as an insecticide. (3) Rotenone has also been found effective against plant lice, leaf beetles, aphids, flies, caterpillars, ticks, chicken lice, red spiders and other insects. (4) It has been reported to be more effective than potassium cyanide or nicotine and equally effective as pyrethrum. (5) In the Philippines, cattle have been reported to die after eating the leaves. (6) Humans have been reported to use it for suicide and murder. (7) Because of toxicity, rotenone as insecticidal is being phased out in many eco-conscious countries.
- Fish / Arrow poison: White milky sap from pounded roots used as fish poison. Malay indigenous people also use the sap as arrow-poison for hunting. The sap, combined with Antiaris toxocaria, used in Borneo as an ingredient of the Kayan dart and arrow poison or blow-dart poison for hunting.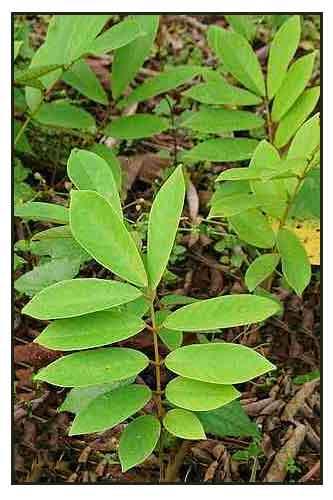 Studies
• Larvicidal: In a study of 96 ethanolic extracts,44 showed activity against the larvae of A aegypti, Derris elliptica one of six that showed high larvicidal activity. (2)
• Rotenone / Pest Control: Derris elliptica extracts containing rotenone have been long used as natural insecticide. Preliminary testing show that Derris emulsifiable concentrate was more effective than Derris water-dispersible granules in controlling spodoptera litura. (3)
• Natural Piscicide: Derris elliptica twigs and roots have been used as natural piscicides in artisanal fisheries and aquaculture ponds in Nigeria. In the study, ethanolic extracts of dried roots elicited a toxic reaction by fish with discouration, gulping of air, erratic swimming, loss of reflex, settling at the bottom motionless. Histological exam of O. niloticus fingerlings showed pathological changes.
• Rotenoids: Study yielded seven rotenoids: (1) 7′-hydroxy-6a, 12a-dehydrodeguelin, (2) 6-hydroxy-6a, 12a-dehydrodeguelin, (3) (6aR, 12aR, 4′R, 5′S)-4′, 5′-dihydro-4′, 5′-dihydroxytephrosin, (4) 6′-hydroxy-6a, 12a-dehydrorotenone, (5) (-)-rotoic acid, (6) (-)-deguoic acid, and (7) 12-deoxo-12α-acetoxyelliptone. (7)
• Rotenone Liquid / Mosquito Larvicidal Activity: Study evaluated the mosquito larvicidal activity (LC50) of the plant root. A Concentrated liquid crude extracts of methyl chloride: methanol (1:1) which contained the highest rotenone content exhibited the lowest treatment concentration of 0.024 mg/ml to achieve 50% mortality within 3 hours of treatment. (11)
Availability
Wild-crafted.