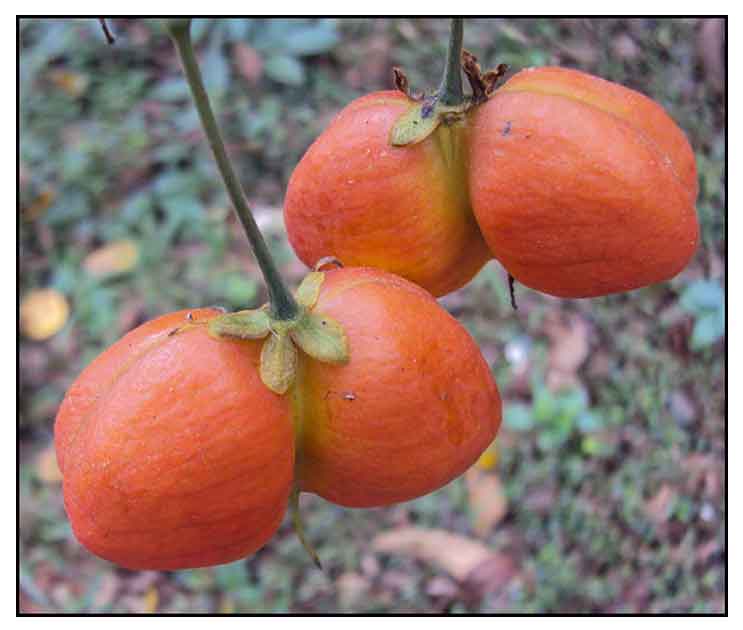 Botany
Uas is a tree that reaches a height of about 20 meters. Leaves are alternate, 10 to 30 centimeters long, with 5 to 9 leaflets. Leaflets are smooth, oblong or broadly lanceolate, 7 to 15 centimeters long, about 5 centimeters wide, the tip being pointed and the base blunt and oblique. Flowers are small, greenish, borne on panicles arising from the upper leaf axils. Fruit is inflated, smooth, yellowish-red, dehiscent, about 1.5 centimeters long and 2.5 centimeters wide, and divided into two lobes, each containing a few seeds.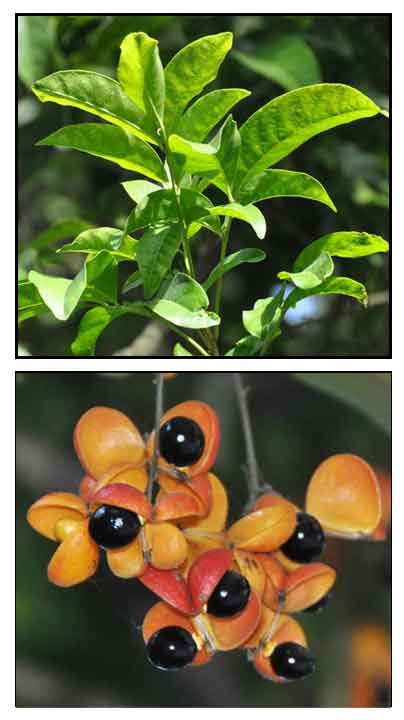 Distribution
- Common in thickets and second-growth forests at low and medium altitudes throughout the Philippines.
- Also occurs in India, Bangladesh, Thailand, Laos, Vietnam, Malesia, Myanmar, Sri Lanka, and Australia.
Constituents
- Seeds yielded glycosides, steroids, saponins, and resins. (See study below) (1)
Parts used
Bark, fruit, seeds.

Uses
Folkloric
- Bark is pounded and used as a substitute for gogo (Entada phaseoloides).
- Watery exudate from bark and fruit used to prevent leech bites.
- Oil of seed sometimes used as anti-rheumatic.
- Fruit extract with coconut oil and castor oil used for digestive problems and as appetizer.
- In Kerala, India, bark, fruits, and seeds used by ethnic communities as leech repellent, hair wash, and anti-rheumatic. (1)
Others
- Fish poison: Finely chopped bark placed on fresh-water streams to kill fish.
Studies
• Antibacterial / Seeds: Phytochemical screening of seeds yielded glycosides, steroids, saponins, and resins. Extracts showed inhibitory activity against Bacillus subtilis, Salmonella typhi, Pseudomonas aeruginosa, E. coli, and Proteus vulgaris. The methanol extract was more potent than the aqueous extract. (1)
• Leaves / Quebrachitol / Stimulatory Effect on Lymphocyte Proliferation: Phytochemical study of leaves yielded a a new triterpenoid, 3beta-eicosanoyl-6beta-hydroxy-21alphaH-24-norhopa-4(23),22(29)-diene, together with a lupane-type triterpenoid, lupeol; a sterol, alpha-spinasterol and an inositol derivative, quebrachitol. A methanol extract and quebrachitol exhibited in vivo stimulatory effect on lymphocyte proliferation. (2)

Availability
Wild-crafted.