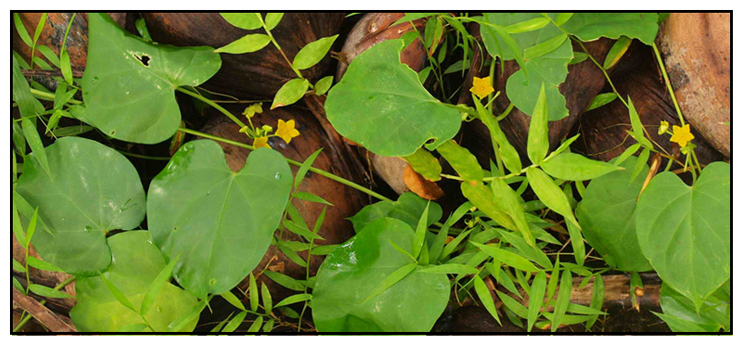 Botany
Buyok-boyok is a slender vine with milky juice and twigs 3 to 4 millimeters in diameter. Old stems are remarkable for their corky wings or ridges. Leaves are smooth, thin, ovate, 6.5 to 17 centimeters long, 3.5 to 10 centimeters wide, pointed at the tip and rounder or somewhat heart-shaped at the base. Flowers are purplish, hairy, about 8 millimeters across, and on slender stalks 1.5 to 2 centimeters long. Corolla segments are broadly ovate, leathery, and horizontally spreading. Follicles are in pairs, smooth, and linear, being 10 to 14 centimeters long. Seeds are flat, concave-convex, oblong, and about 1.3 centimeters long, with numerous, silky white comae.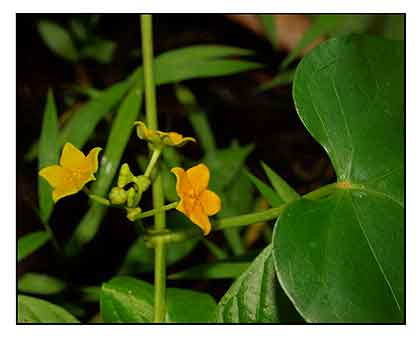 Distribution
- Found only in the Philippines.
- In secondary forests and thickets at low altitudes in Rizal, Laguna, Cavite, and Batangas Provinces in Luzon; and in Busuanga.
Properties
Leaves considered antiseptic.

Parts used
Leaves.

Uses
Folkloric
- Ointment made from leaves of the plant used as effective remedy for tropical ulcers.
Studies
• No studies found.

Availability
Wild-crafted.