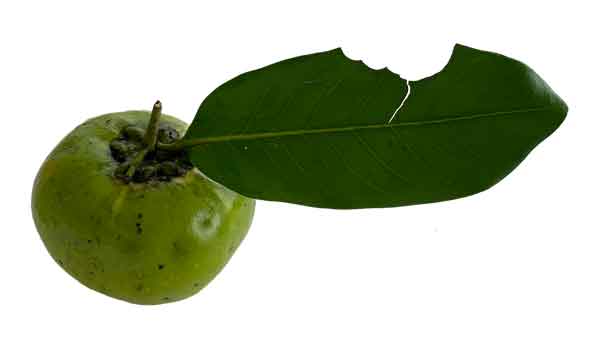 Gen info
- Diospyros is a genus of over 700 species of deciduous and evergreen trees and shrubs. The majority are native in the tropics, with only a few species extending into temperate regions. (1)
- Diospyros species valued for their hard, heavy, dark timber are referred to as ebony trees; while others valued for their fruit are known as persimmon trees, (1)
- Considered the best commercial black ebony.
- Etymology: Diospyros is derived from the Greek word "diospuros", literally "wheat of Zeus", from Dios "Zeus". + "puros" wheat.   (3)
- While some Diospyros species are IUCN listed as "endangered", Diospyros ebenum is listed as DD or
data deficient (data inadequate to determine threat category).
Superstition snippet
- It has become increasingly difficult to find in some provinces in the Philippines where it used to be a common fruit tree. Folklore tells of a time when the black fruit was deemed a devil's fruit by local healers (albularyos) after reports of villagers getting sick after eating the fruit. This sparked a civic and religious campaign to search and hack down all sapote trees. (But, perhaps, it was the commerce for black wood rather than the religious crusade against the "devil's' black fruit that caused its seeming decline.)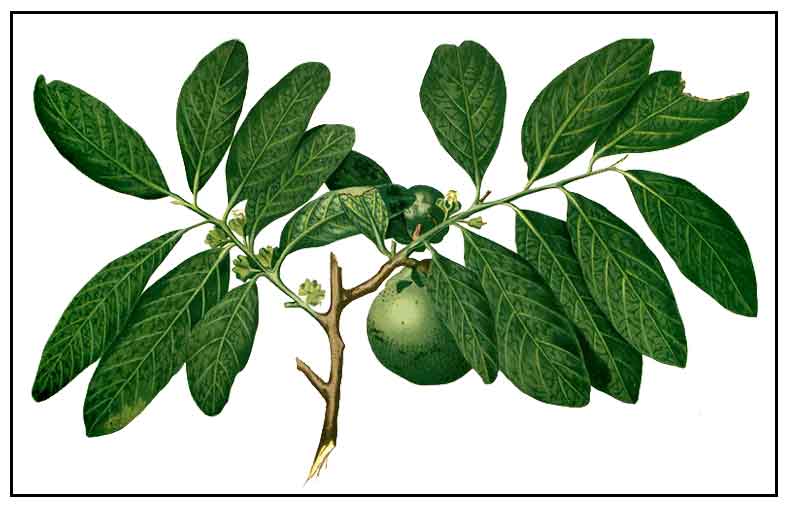 Botany
Sapote is a tall, smooth tree, 7 to 15 meters high. Leaves are leathery, shiny, thick, oblong to elliptic-oblong, 10 to 20 centimeters long, and borne on rather short stalks. Flowers are judicious, occurring singly in the axis of leaves and measuring from 1 to 1.5 centimeters long. Calyx is greenish, with broad truncate lobes. Corolla is tubular, lobed and white. Fruit is large, smooth, green, rounded, 9 to 12 centimeters in diameter, more or less depressed at its apex, enveloped at its base by a persistent calyx. Flesh of the fruit is yellowish, turning nearly black at maturity. Seeds are usually four, and about 2 centimeters long.
Distribution
- Introduced from Mexico during the early colonial period.
- Occasionally planted in and about towns as an ornamental foliage and for its large edible fruit.
- Nowhere spontaneous, but found in Isabela, Nueva Ecija, Bataan, and other Provinces in Luzon, and on other islands.
- Native to Andaman Is., India, Nicobar Is., Sri Lanka. (9)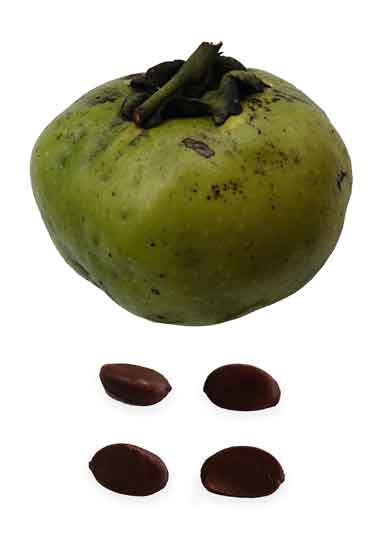 Constituents
- Phytochemical screening of stem extracts yielded flavonoids, tannins, and carbohydrates. (see study below) (5)
- Studies have isolated lupeol, betulin, betulinic acid, ursolic acid, α-amyrin, Bauerenol, ß-sitosterol, stigmasterol, ebenone plumbagin, hexacosanol, 6-hydroxy-4, 5, -dimethoxy-2-naphthaldehyde, 4, 5, 6-trimethoxy-2- naphthalene, 6-hydroxy-4, 5 -dimethoxy-2-naphthoic acid. (7)
- Phytochemical screening of fruit extracts yielded essential oils, saponins, terpenoids, flavonoids, and alkaloids with absence of tannins. (10)
- Study isolated ebenone, a biogenetically significant ß-naphthyl-1,4-naphthaquinone derivate. (14)
- Phytochemical screening of leaves yielded alkaloids, carbohydrates, coumarins, flavonoids, glycosides, phenols, proteins, saponins, steroids, tannins, and terpenoids. A methanolic extract showed significantly higher phenolic content compared to hexane and diethyl ether extracts. (17)
Properties
- Considered astringent, attenuant, lithotriptic.
- Studies have suggested antioxidant, antibacterial, antidiabetic, hepatoprotective, pro-inflammatory enzyme inhibitory properties.
Parts used
Fruit, bark, leaves.

Uses
Edibility
- In the Philippines, fruit is eaten in milk, cooked in pies (with lemon to counteract its mawkishness), or made into ice-cream, or spooned fresh from the fruit.
- Gummy astringent fruit eaten in times of scarcity.
Folkloric
- In the Philippines, pounded bark and leaves are used as blistering plaster.
- In Yucatan, decoction of leaves used for fevers.
- Used as remedy for leprosy, ringworm and for itching.
- In Tamil Nadu, stem bark used for cough, asthma, and diabetes.
- In Bangladesh, bark used for cuts and wounds to stop bleeding. Bark (1/2 kg) mixed with 1/2 kg of Erythrina variegata is boiled in 2 kg of water and reduced to a volume of 1 kg, and decoction taken 3-4 tsp 3x daily for 15 to 21 days for abdominal pain and diarrhea. (8) Bark decoction taken every morning for treatment of diabetes. (16)
- In Tamil Nadu, crushed leaves applied to the face to reduce blisters. (12) A herbal mixture of powdered whole plant with leaves and fruits of T. zeylanicus, rhizome of C. orchioides, fruits of P. embelica, T. bellirica and honey is used as tonic to strengthen the body. Herbal mixture of root powder and fruit with C. inophyllum, T. chebula, T. bellirica, and P. embelica and honey taken to increase semen production.   (20)
- In In the Rodrigues Island, Indian Ocean, infusion of grated bark twice weekly for treatment of diabetes. (13)
- Paste of whole plant applied to skin diseases and for wound healing.
- In Unani medicine, the scholar Isa bin Kuhal advocated it for ophthalmic use. Also used as blood purifier, antidiarrheal, burns and scalds, nephrolithiasis, scabies, eczema, leprosy, cataracts, night blindness, epistaxis, spermatorrhea, female sterility, amblyopia, among many others. (19)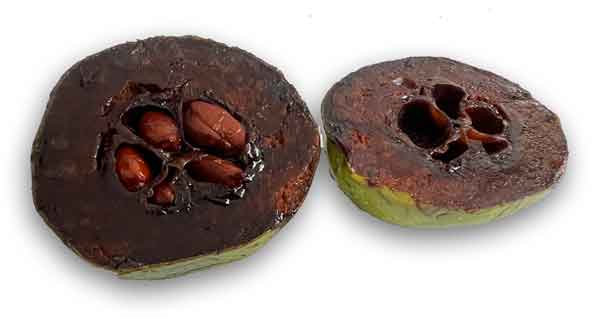 Others
- Fish poison: In the West Indies, unripe fruit is pounded and thrown into the water to narcotize the fish.
- Black wood: Known for its black wood since ancient times. Considered the best commercial black ebony. Sapwood is light yellowish gray, often streaked with black; heartwood is very black, heavy, with a specific gravity of 1.12. Wood is straight-grained, fine and even-textured with a high glossy finish. Very durable and resistant to insect attack and fungi.
- Commerce: Wood is exported to China for furniture and to Europe as fancy wood. Used for making musical instruments, ornamental carvings, tool handles, and turnery. (4) Extremely valuable, it is sold in kilograms.
Studies
• Antioxidant / Stems: Study evaluated the antioxidant activity from various stem extracts of D. ebenum using DPPH assay. A 70% methanol extract showed the best free radical scavenging activity. (see constituents above) (5)
• Antibacterial / Antioxidant: Study evaluated various extracts for antibacterial activity and DPPH radical scavenging activity. A methanol extract showed activity against all 5 bacterial test strains, viz. B. subtilis, S. aureus, P. aeruginosa, S. typhimurium, and E. enterogenes. The methanol extract also showed the highest total phenolic content and DPPH free radical scavenging activity. (6)
• TiO2 Nanoparticles / Leaves: Study reports on the eco-friendly, easy, and green synthesis of crystalline anatase titanium dioxide (T1O2) nanoparticles (NPs) using D. ebenum leaf extract as reducing agent. The TiO2Nps synthesized at 600˚C exhibited high photocatalytic efficiency and dye adsorption and showed excellent antibacterial activity. (11)
• Antidiabetic / Hepatoprotective : Study evaluated the hepatoprotective effect of ethanolic extract of Diospyros ebenum in STZ-induced diabetic rats. Oral administration of the extract at dose of 500 mg/kbw resulted in significant reduction of elevated blood glucose and hepatic transaminase enzyme levels. Histopathological study of extract treated rats confirmed significant recovery of liver damage. (15)
• Pro-Inflammatory Enzyme Inhibition / Antioxidant: In a study of ten selected Sri Lankan medicinal plants traditionally used in the treatment of inflammatory mediated diseases, the extract of D. ebenum exhibited the moderate anti-hyaluronidase activity (41.60±1.18) and xanthine oxidase inhibition (24.76 ±2.16). D. ebenum showed significant flavonoid content (30.68±0.30 mg QE/g). It showed low polyphenolic content (18.2 mg GAE/g). (18)
• Hepatoprotective / Antidiabetic in STZ-Induced Diabetic Rats: Study evaluated the hepatoprotective effect of ethanolic extract of D. ebenum in streptozotocin-induced diabetic rats. Results showed significant reduction of elevated blood glucose and hepatic transaminase enzyme levels. Histopathology exam confirmed the significant recovery of liver damage. (21)
Availability
Wild-crafted.
Plants and seeds in the cybermarket.